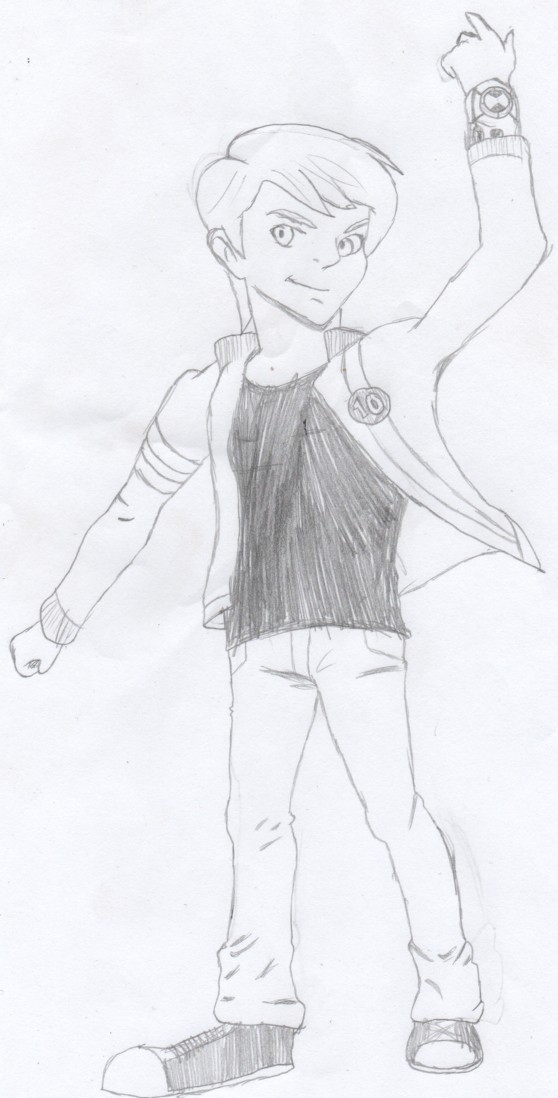 Yep, here's what Ben would look like in the comics. I admit, not as good as my one on
11-year-old Ben
, but it isn't bad, right?
And yes, I'm working on concepts before I carry on with the comic. Page 2 will hopefully be up during the holidays.
What I don't like about this picture is the fact his legs look too short for his body, and his head looks to big. Ah well! No one's perfect!
_________________
Anyway, cya!

~Oliver Zombieweasel

FusionFall Hints n Tips
Wii Friend Code: 1464-3969-8430
3DS Friend Code: 1177 - 8243 - 0291Discord: Oli Zombieweasel