4thHokage wrote:

oli why u hatin on activision they'vew made lot's of great games and to think I respected u idk who u are anymore
They ruined Spyro. The series was perfectly fine with Insomniac Games and Vivendi.
Insomniac made Spyros 1-3, then they sold the series to a company no one has ever heard of before (Or after), and made Enter the Dragonfly (Which isn't THAT bad a game, but not the best, either), then the series was sold to Vivendi and Sierra who made A Hero's Tail and Shadow Legacy.
Then Activision decided to merge with Vivendi and made unnecessarily rebooted the series to The Legend of Spyro. I know Dawn of the Dragon has Avalar and Hunter in it, but it's just not the same.
THEN they made Skylanders! R.I.P. Spyro. 1998 - 2005
Insomniac... Naughty Dog... HOW could you sell the Spyro and Crash Bandicoot series...? Ok, so I've never been a big Crash fan, and I do admit A Hero's Tail and Twinsanity are great games, but still.
Ok, now that that's out of my system. Don't let that happen again. Unless you want to face my Mojo Jojo impression. Which I do like doing.

So, Zero, what's new in End Game? PLEASE tell me it has the Master Control Nanite!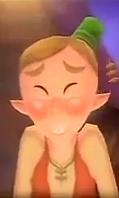 _________________
Anyway, cya!

~Oliver Zombieweasel

FusionFall Hints n Tips
Wii Friend Code: 1464-3969-8430
3DS Friend Code: 1177 - 8243 - 0291Discord: Oli Zombieweasel