Reason why its early because my grandmas will be with me for a few days, regards of that.
But I believe if I am right, I been here for one year 

And in Fusionfall, I believe since 2010? 
Yeah thanks for sticking with the furry gamer here.... I DON'T EVEN KNOW HOW YOU SURVIVED ME ON THIS EXPIDITION 
BUT EVEN THOUGH FF IS CLOSING, WE STILL ALL IN DIS TOGETHER RIGHT? 
Oh btw if you wanna know when my birthday is, September 7th 
 Turning 12
haha that other dragoon kid that one that had that johnny test avatar turned 12, what a card
nOW I ANEEDD AC AKE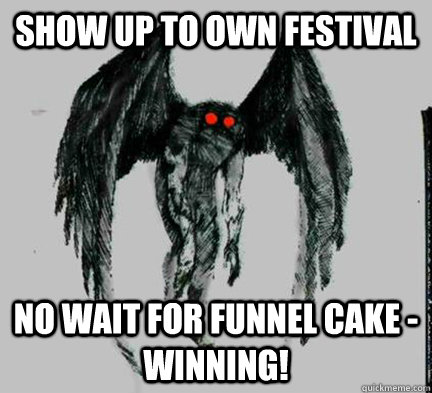 It be hard for my local Martins to draw a Jersey Devil, so I went with Mothman 
Jack: WHY CAN'T YOU JUST DRAW A HORSE WITH FREAKING HORNS?
cause they can't put detail in it, it gets all smushy.
Jack: NO JUST NOOOOOOOOOO
semit-down now. semit down.
Jack: MOTHMAN GETS ALL THE LOVE
Mothman: he liked me before tew :c
Jack: Well I guess you look simple to draw 
Mothman: Indeed I do 
Jack: ORLY?
*le mumble*
mmk lets leave them alone...
But thanks guys for sticking with me 
  ISH SO GLOURIOUS ONE YEAR HERE 
  AND ALSO LIKE MY B-DAY MUCH
yeah now leave and draw me something okay kid