I'll continue it I guess...
You may want to listen to "Fix You" by "Coldplay" especially past the 2:30 mark:
Spoiler:
Xtremists SWAT Team: *Sprinting across the dark, rainy streets.*
Oliver: "We have to go back for Undelos! Oh yeah and Clyde."
X: "Right now we can't risk any more disappearances. We will go back for Undelos and Clyde.
Just not right now."
Daemon: *Destroys buildings*
"I didn't think it would be this easy."
"It isn't even that fun. Yet."
*Drags car with energy field and throws it onto SWAT member Ven. (Venitos.)*
Ven: *Gains head and leg injuries and struggles to get up.*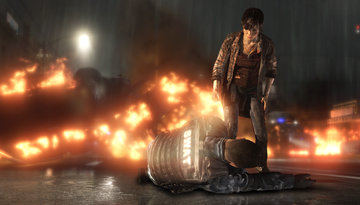 X: "Hom Choi, get Ven to medical."
Hom: "I think this is more your street, X, you do have super speed after all.
Plus I'm tough, I may be able to block Daemon's attacks for a while."
X: "Very well."
*Carries Ven through the bridge while the Xtremist SWAT team go through the subway.*
X: "Get the helicopter out of here, it's vulnerable."
*Continues through the bridge's path.*
Daemon: *Throws lamp post at X's head.*
X: *Turns around slowly.*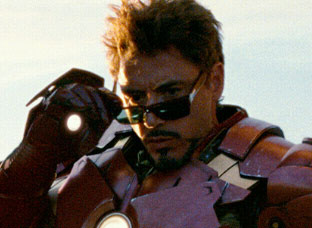 Daemon: "I'm going to kill your friends in the most cruel ways I can imagine.
I'm going to enjoy every second! HAhhhhHA!"
X: "And I'll make sure you'll enjoy every second of hell or prison. Whichever comes first."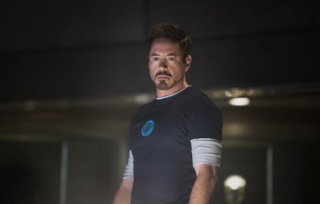 *Puts down Ven.*
*Calls for backup to retrieve Ven.*
*Rips blindfold off, emitting large areas of 'eye lights'.*
Daemon: *Streams a pool of dark energy towards XLR8.*
*For a solid 20 seconds, X's light energy struggles to push Daemon's energy.*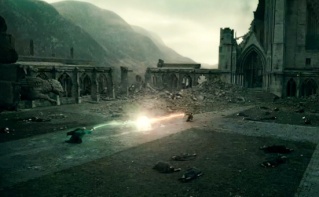 Daemon: "I can even absorb your petty eye lights."
X: *Spreads out wings. Leaps towards Daemon.*
*Grabs swords from his back.*
Daemon:
*Places energy field around X's neck and blasting eyes to block X's breathing and light energy.*
*Uses energy field to sway him towards tall buildings while in mid-flight.*
X: *Flies straight through several buildings.*
*Half way through, his own blades flip and hit himself in the shoulder and arm.*
*After being betrayed by his blades, buildings collapse, ripped cables immediately
cause spontaneous fires, smoke filling X's lungs....*
Xtremist SWAT Team: *They reach a safe base.*
Grumpy: "I'm fine, but X, Ven, Clyde and Undelos aren't here. We need to find them."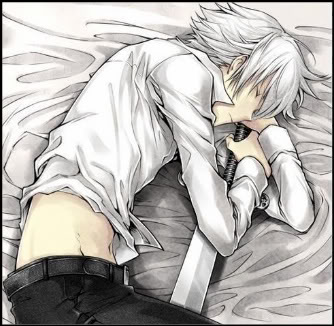 Hom: "You need to learn to control your powers first."
"Otherwise you could pose a danger to yourself and others around you."
Grumpy: "That's the idea."
Hom: *Pauses for a couple of seconds.*
"I like it. Sounds like a plan. Let's go."
*Runs and finds X in rubble on the surface.*
Hom: "Oli, X doesn't look good. REALLY doesn't look good."
Oli: "Ok, get him to a hospital and avoid Daemon until X is out of the zone."
*X is rushed to a nearby hospital with blood dripping from his forehead and an oxygen mask
helping to maintain his breathing. Several doctors and Xtremists surround him.*
Main doctor: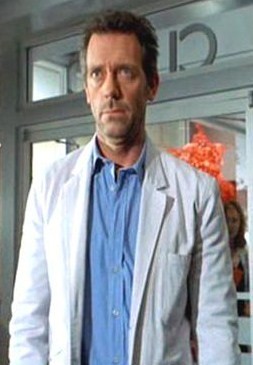 "Several bruises and deep tissue scratches, second degree burns, weakened diaphragm, cerebral hemorrhage, fractured shoulder blade, blood hemoglobin oxygen binding efficiency dropped by 30%, carbon monoxide poisoning, internal impalement, large shock wave body trauma, spinal trauma, bicep muscle tissue rips, dislocated ankle, thigh trauma,
one ear is bleeding and one wrist has been sprained."
"At least he's got a full set of teeth though."
Oliver: "How long will it take for recovery?"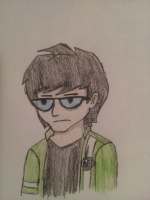 Doctor: "At best, 3 months."
Oliver: "He's got an accelerated healing factor. So maybe not quite so long?"
Doctor: "Well, unless he's Wolverine, he won't be out for some time. Sorry."
*Closes door on Oli.*
Oliver: "Ok team, I'll have to be first in command until he's better."
Grumpy: *Over communicator*
"Me and Hom are going to take this guy down. Don't you worry guys."
Oliver: *Unconvinced.*
"That's it, I'm calling the Teen Titans."
Robin from Teen Titans: "Hello, this IS NOT the Bat cave and I'm not liable to give you his number either...."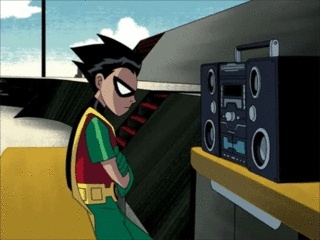 Oliver: "No no, I'm not looking for the caped crusader. I need the Teen Titans!"
Robin: What's the problem?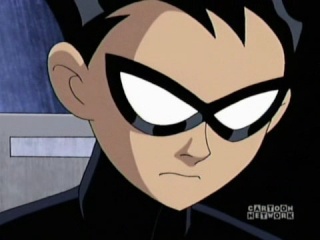 Oliver: "Daemon. Raven's brother."
Robin: "Raven, your brother... he needs to be stopped. He's near Hero Square."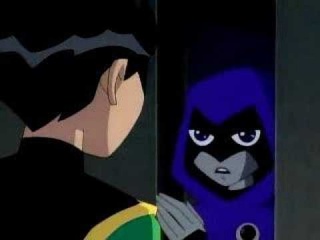 Raven: "I've tried before."
"He's harder to defeat than even my father."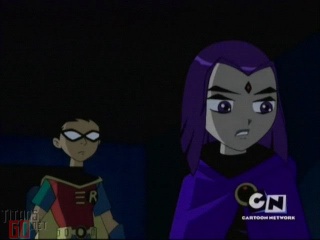 Robin: "Listen to me Raven, he can't be stronger than Slade."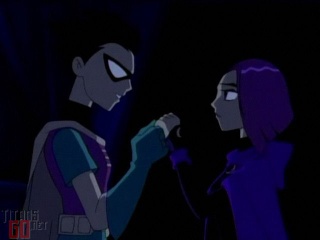 Raven: "You have no idea."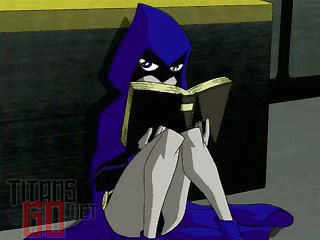 Beast Boy: "I say we at least try. C'mon!"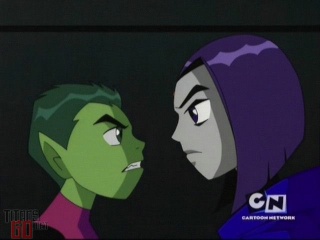 *CRASH!*
Daemon: *Smashes through a Teen Titans Tower window.*
"Shamefully predictable."
Raven: "Let's take this outside, Daemon."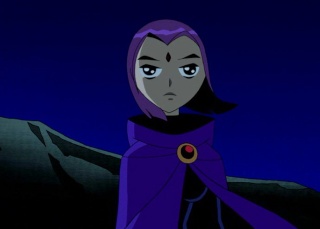 Daemon: "Last time, I broke your bones."
"This time I won't be so gentle."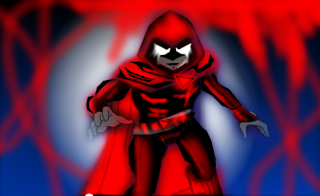 Raven: "This is wrong, Daemon. Power corrupts people."
"Just go back to dad. Clearly you're worse than him. Leave this city."
Daemon: "You're wrong. Power is what makes the world turn.
I'm going to turn it into a new age. Stage one, kill the Teen Titans.
Bring it on. I dare you. And don't compare him to me.
He's nothing to me now."
Raven: "So be it."
*Battle between the Teen Titans and Daemon begins.*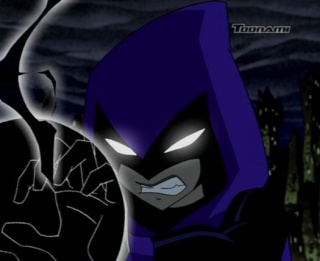 Oliver: "Xtremists, to Titan Tower, NOW!"
*Minutes later.*
"Hom and Grumpy, do what you do best.
Everyone else, concentrate your fire on one area, maybe we can penetrate Daemon's energy field."
Hom: "Uh...I'm no scientist but that sounds unlikely....really unlikely...I mean...we're using metal bullets..."
Oliver: "Switch to energy pulse mode."
X: *In hospital with bandages and an oxygen mask.*
*Gun shot sounds.*
Doctor: "Hospital breach! Initiate lock down."
SACT Leader: "We're taking this specimen. He is our property."
Doctor:
"Uh, I don't know who you think you are, but we are trained semi-military professionals here
and we're not intimidated by you gunmen. Leave or we will involve law enforcement methods."
"Don't make me use this..."
SACT Leader: *Shoots the doctor with a tazer.*
"XLR8 is up on level 7. Kill him on sight, while he's weak. This is our best opportunity."
Doctor:
*Gets stunned and falls to the floor.* 
Nurse: *Stays down, waits for SACT to leave...*
SACT: *Go inside the lift.*
Nurse: *Calls the Xtremists.*
SACT Member: "Comes back to shoot the nurse."
Meanwhile....
Daemon: *Crushes Raven with several vehicles and energy fields.*
Raven: *Falls to the ground.*
Robin: "Raven!"
Raven: "He's....t...too...s..s.strong. Sstronger than ever..."
Oliver: "Hom, you're first in command, take care."
Hom: "Where are you going!?"
Oliver: *No answer, quick dash...*
*At the hospital*
X: *Eyes slowly open.*
Oliver:
*Drives then runs to the hospital.*
"Let me through, I'm an Xtremist, first in command."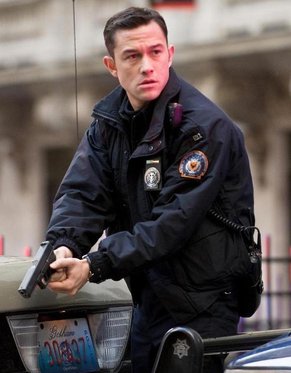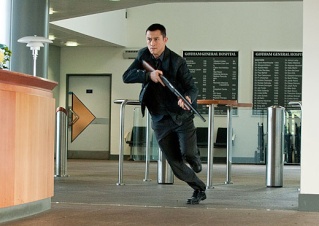 Oliver: "Aww man, I bet I'm too late."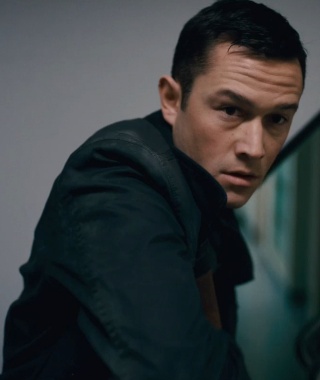 *Spots one SACT member walking in the corridor.*
*Pushes hospital tray to accelerate towards him, knocking him unconscious onto a wall.*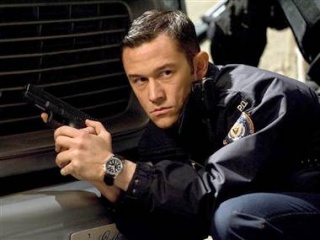 *Goes to level 7, to the room X is in.*
*Enters room.*
*Wrong room.*
Oliver: "What the..."
Doctor: "I got stunned. I deserve compensation! Now shut up while I play Kingdom Hearts."
Oliver: "Uh...sorry..."
*Finds the 'right room'.*
*Sees a dozen SACT members on the floor.*
"Who's here!?"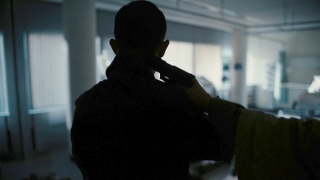 X: "Just you Oli."
Oliver: "X! Has it been 3 months already??"
X: "Wah...."
Oliver: "Nevermind."
X: "Nice job taking down that SACT guy."
Oliver: "Looks at the dozen on the floor...."
"Very funny X."
X: "Anyway, I spoke to Tony Stark just after I took them down."
Oliver: "COOL! DAT guy makes my inventions look like college projects!"
X: "Now let's uh...get to the battlefield. Quickly."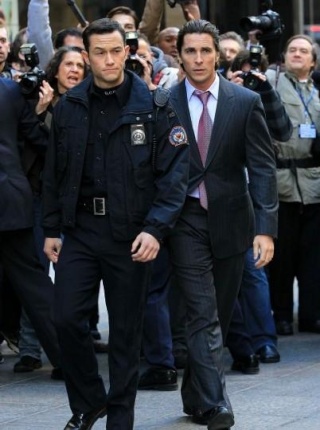 X: *Arrives near Daemon.*
"I have powerful friends, Daemon. See you've met the Teen Titans.
I asked Tony Stark to supply me with one of his suits with energy field generation capabilities."
"Tony couldn't make it. He's at an awards ceremony.
 "
Hom: "X! You're supposed to be like...almost dead, dude."
X: "Still healing. The suit should take care of me until I take care of Daemon."
*Puts on a portable suit.*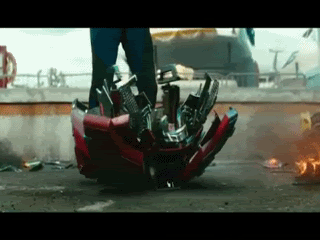 Daemon: "You can do energy fields too now?
That's cute. But seriously, you're annoying me now.
Why won't you just DIE already!!?"
*Demonic voice. Fades into inaudible sounds.*
X: "Because scum like you are still free to torment the innocent."
*Generates energy field to counter Daemon's.*
*Fires EMPs.*
*Generates counter magnetic fields.*
*Presses a button he knows not of what it does....*
"I can also use my eye light energy through the visor..."
"NOW! Everyone hit him with everything you've got."
*Energy pulses, angelic eye lights, energy fields and other artillery fly across the air towards Daemon.*
Cyborg: "BOOOOYYAA!"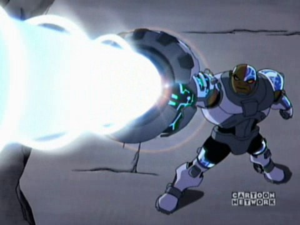 Grumpy: "Ah I take it back, I love these powers!" 
Oliver: *Notices ripped cables lying on the ground.*
*Climbs on top of a building near Daemon.*
*Runs and jumps onto Daemon, electrocuting him with long short circuited cables.*
Daemon: *His power is fading. He cannot handle all the dangerous stimuli at once without
a working energy field to protect him.*
*He falls to the ground with Oliver on his back.*
Daemon: *Quickly gets up and runs towards X.*
*Dents the Iron Man suit with a few repetitive punches.*
X: *Quickly punches Daemon in the face and back.*
Daemon: *Picks X up and throws him onto a bus, wrestling style...*
Hom: *Performs a Sparta/Sherlock Holmes styled kick to Daemon who falls onto the ground
and is wacked by Hom with a post box.*
*Places his foot on Daemon's jaw.*
"Tell me where Undelos, Ven, Clyde and Grumpy's cousin are."
Daemon: "I WANT GRUMPY'S POWERS......."
Hom: *Points a pistol towards him.*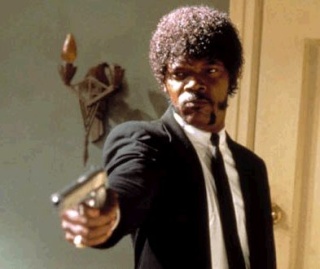 "Answer the dang question YO."
Daemon: *Cough cough*
"They're all under some cars a couple of streets away."
"As for Grumpy's cousin."
"I AM Grumpy's only cousin."
Dragoon:
Hom Choi: "WHAT THE..."
Grumpy: "Part demon, part angel....."
"I can dig that." 
Xtremists: