A special Doctor Who one off episode airing (at least in the UK, not sure about other countries and regions)
on the 23rd of November. #SaveTheDay. (I'm aware I just used a hash-tag incorrectly...)
The 10th doctor and Rose are appearing in it.  (They were from much earlier series.)
If you haven't seen Doctor Who but you're thinking about watching it and don't know
which series to start from, I would recommend starting from the 1st series in 2005. (9th Doctor series.)
2005 was the year the show rebooted for a newer generation. (Generally those born after the 80s.)
I haven't watched much of the older/classic series but I would guess they MIGHT be slightly boring
to newer generations, (being low tech and all) but I can't be sure until I've decently watched a few episodes of the
classic series between 1963 and 1989. (Obviously SOME of the 60s ones are in black and white.)
I think Doctor Who is the longest running Sci Fi T.V. show in the world.
9th Doctor (played by Christopher Eccleston) and Rose (played by Billie Piper). (His companion/friend.)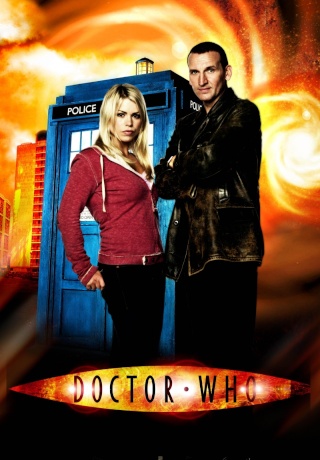 Then watch the 2nd series. (10th Doctor, played by David Tennant.)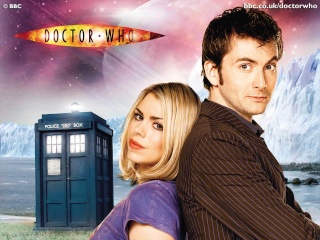 Then obviously the 3rd and 4th series, etc. etc.
Currently we're up to the 11th doctor (played by Matt Smith) and it is said that the doctor can only regenerate
12 times. (Cheat death, thus a maximum of 13 doctors.)
And Peter Capaldi is going to be the 12th.

There have been quite a few companions and friends in the show too.
This show is a blast. But I haven't had much time to properly watch 11th doctor
episodes and from what I have seen, I didn't really like it.
I still much prefer the 9th and 10th doctor episodes.
Maybe I just haven't given the 11th doctor a try. But I did seriously
get annoyed with some of the boring story lines way too centred around the companions
at the time (Rory and Amy Pond...
they're life story shouldn't get in the way of an awesome sci fi t.v. show...
just sayin'. No offense to anyone.)
I'm actually excited about an episode for the first time in years.