yes i know most of this was on my other post... but it seems more legit when it has it's own...
okay guys! I have another picture!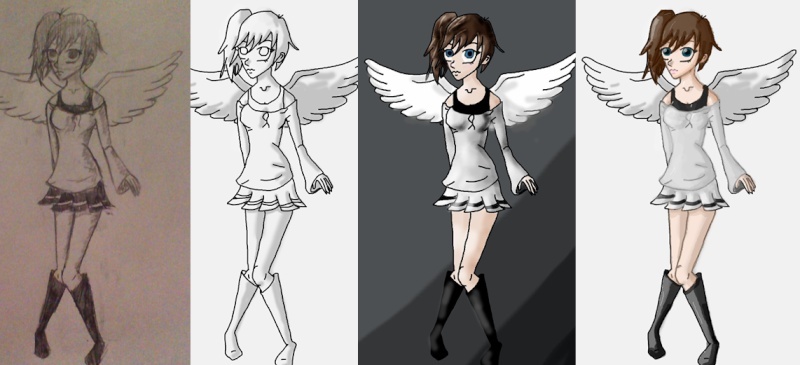 so the first is a sketch, the second is lineart from gimp, third is colored in gimp, the fourth is recolored in digital image pro
so yeah :Dfun fun fun!

_________________

Pssst... pssssst... you should follow me on:
tumblr       http://glorytheangel.tumblr.com/
deviantart  http://glorytheangel.deviantart.com/
twitter       https://twitter.com/GloryTheAngel