Oliver Zombieweasel wrote:

And of course CN like metal! Remember Megas?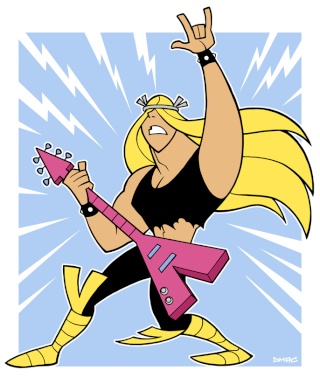 Metal is awesome. Not all kinds. But a lot of it is.
I HATE death metal. The ones I've tried listening to were either
offensive, repetitive, too shouty
(there's a cool skillful death growl and then there's repetitive shouting nonsense.)
or just plain boring.
Normal heavy metal is fine.

(I'm not into ones like Metallica but I do like ones like
Bullet For My Valentine, Asking Alexandria, Megadeth's 'Tornado of Souls' song is also decent,
Motorhead's 'Ace of Spades', can't think of many anymore. :/)
Is there such a thing as soft/light metal?
I would imagine that would be the same thing as alternative or hard rock, maybe.
System Of A Down has a good couple of songs I know of but
I'm not sure if it's classified as metal or just hard rock.
I don't focus on what to label it, just enjoy!

_________________
"Sometimes you gotta run before you can walk." - Tony Stark, Iron Man.
Spoiler: