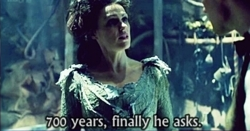 I only really spend crowns on new areas. Once I unlock all areas, I might spend whatever's left on some cool items. Might. Or I might save them for if there's a new area.
Speaking of limited-time items, I got an email from Kingsisle yesterday. It said this:
"Pet-a-Palooza has started! From now until Sunday, June 8th 2014 you can save up to 60% OFF all your favorite Wizard101 pets!
New Fennec Fox and Pesky Beetle pets in the Crown Shop!
Purreau's Plentiful Pet Provisions Pack, Snack Packs & Mega Snack Packs on sale
Last chance to get the Red Cap & Skink pets that are leaving the Crown Shop
Evil Sandman pet is back in the Crown Shop
Daily pet snack giveaway each week day with a chance of a Mega Snack Pack"
_________________
Anyway, cya!

~Oliver Zombieweasel
FusionFall Hints n Tips
Wii Friend Code: 1464-3969-8430
3DS Friend Code: 1177 - 8243 - 0291Discord: Oli Zombieweasel