@X
Thanks :3
Shapes? Well i guess maybe it's because i'm not really looking at the shapes, i'm just doing...
Except i do have a good book on drawing realistically... it gives good tips on noses and mouths, but i haven't looked at the eye one yet... i'm pretty satisfied with how i do eyes atm...
They may be too small though  
But maybe i should post a few pictures of the basics of how she does them, just to help anyone out who wants it 

I really need to read that book more  
It looks good

But yeah, funny, i thīnk i've actually gotten better at bigger things...
I've always written and drawn smaller, but when i draw more realistic things i draw bigger so i can fit all the details

 it usually helps that i start with the eyes, it gives a good basis for what the rest of the face should be like

@Oli
Well i've started saying it a lot recently (i don't know why) so you'll just have to deal with it  
yeah, the first is just one i made up, but the second one was based off of a picture:
i liked the way it just wasn't a girl looking at a camera  
@Marcie
Do you mean C'est L'amour?
They both sound the same, i guess

But thank you guys!!!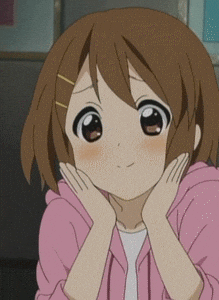 _________________

Pssst... pssssst... you should follow me on:
tumblr       http://glorytheangel.tumblr.com/
deviantart  http://glorytheangel.deviantart.com/
twitter       https://twitter.com/GloryTheAngel