First topic message reminder :
Art contest just for fun.
(There doesn't have to even be a winner if everyone prefers....it can just be a gallery
or something.)
If you wanna make one, try to make a synopsis to make it even more interesting!
Not a great poster, wouldn't get a high grade in media but it was quick-ish so whatever
and it's just for fun.

Spoiler:
Synopsis:
Oliver Zombieweasel has been accused of creating a virus
that slowly turns everyone in its wake, into fusion people as the strain was found in his laboratory.
He was framed by the S.A.C.T. (Surprise surprise.)
As the infection spreads, there are more and more fusion people
and less and less normal people, effectively turning a war into
a sort of fusion zombie apocalypse!
An army is assembled called the Cloak Brotherhood which
tries to save people from the infection while also defeating
the already infected, locking them up until Zombieweasel
finds a cure.
Follow the Cloak Brotherhood's adventures through supermarkets,
getting supplies while evading the fusion zombies.
Train stations where zombies are too stupid to jump
over the gates but smart enough to just smash through them
instead.
Watch Hom go all Hom on them with a cricket bat.
(Dead Rising style? Although that was probably a baseball bat but same thing....)
Ahh yes, and let's see Oliver and Glory hiding and eating food all day
while X, Hom, Brad, Grumpy and the others fight to the death.
Or will it be too late?
Will they find a cure and save everyone?
Who will be the last ones standing?
Probably the ones eating food....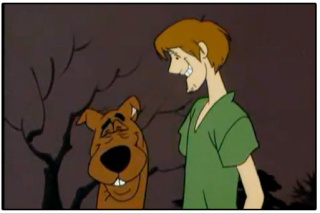 Ya know...zombies can smell cheese burgers too, Zombieweasel.
Watch Oliver struggle to drive the mystery machine as he becomes the
world's last hope. Yeeeaaaah we're in trouble.
Uhh I mean the Bro van.
Coming to a cinema near you in 2515.