@Oli, I think we just like talking. xD
These comments....are so long....we could make a book
about "the political debate that never aired on corrupt TV"  
And probably because we're passionate about helping people.
I seriously thought this post would be much shorter but dang...  
(I'm so glad I copy/paste the message before clicking Preview....because if you're writing
too long...you'll get logged out and there's a big chance your writing would disappear....and then
tables WILL be flipped. Thank you Notepad....or Microsoft Word....)
Health care


Yeah I still don't get how Obamacare works but the U.S. really should
stop listening to the selfish millionaires and go straight
for making a U.S. version of the NHS.  
(WITHOUT privatisation....since the Tories here have privatised the NHS more,
funding has been lacking....because the shareholders want more profit. Smh. Can't people
put people ahead of profits? What is wrong with this world.  
)
I have so much respect for Aneurin Bevan, a Welsh Labour party politician
who led the way to the creation of the NHS in 1948. Such a big step in
the right direction for equality and social justice. Everyone deserves to be
cared for.  
As for doctors....I'm not going to assume they're all kind hearted and sincere
because I fear money plays into how some of them behave,
recommend such treatments (expensive, dangerous or whatever)
but in the UK, it makes no difference as doctors' pay doesn't change
except for obviously, promotions and yearly increases in salary.
(More experienced = more money).
Which is how it should be.
But it might not just be the corrupt doctors' faults in the U.S.
Some of them could be desperate (no excuse though IMO)
due to otherwise being paid less when it doesn't have
to work that way. I can't think of specific reasons but corruption
will come into the equation at some point. (I know I use the word corruption a lot
but needs must...it's a real thing and its greedy hands are in all corners of society unfortunately.  
)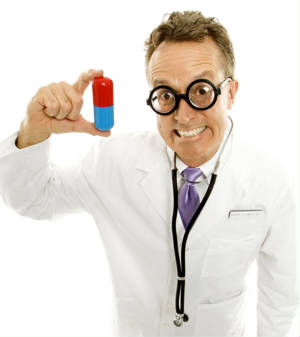 The U.S. could easily have its own tax-paid NHS (National Health Service)
but because of the corrupt few, it probably won't happen
unless major changes happen, people are dethrowned from their corrupt
high positions and probably most importantly....
people be educated about the corruption and speak out against it,
maybe make a petition.... Imagine if it got 5 million signatures?
The government would have to listen right?
I feel bad for people when Americans go on to Yahoo Answers
and ask for medical advice because they can't afford it
or don't want to waste money on it....
It shouldn't lead to such desperation.
Yahoo Answers is not a suitable place for medical attention.  
Environment
About you being surrounded in a left wing environment as well as right wing...
Well personally I think it's still a messed up situation
because I feel that the left wing environment you speak of,
isn't really that left wing.
I think the government reality TV show style debates
are there to confuse people because of how
being a "left winger" is portrayed.
As if they're distracting us from real issues of inequality,
by instead always going on about rubbish like
pro/anti abortion, pro/anti feminism, pro/anti recreational drugs, pro/anti political correctness, etc.
Common sense is all that's required.
In my opinion:
-Abortion is a difficult thing so I would have to contemplate more
on if it's ethical to kill a fetus VS allow the mother to suffer birth if
they're not ready for it, etc.
But generally as a weak "for now" answer, I'd say let people
do what they think is best. :/ (Totally rubbish answer sorry.)
I mean...there's cons for both abortion and anti-abortion.
So I'm sort of undecided on this until further research and contemplation.
I'll skip feminism...it'll take too long to explain my opinion on it.
"Drug addict" stereotype of liberals....
Ok some people claim that a certain illegal drug cures
cancer so I'm down with that if it's true but
I won't jump on "it's definitely safe and works 100%"
because I feel it's too complicated to think like that.
If that drug in question really did cure cancer,
we can't be sure that the form its distributed in,
has the same effect.
Maybe the way it's consumed
or the quality or something changes how it affects the body?
So I'm not going to comment an opinion on it.
But I don't like this stupid stereotyping.
I've seen memes of "stupid liberals" and ....
the way they're written actually makes you hate liberals
but that's done to deliberately mislead people.
Not all left wingers think like this.
They're just painting a bad character and people
are falling for it.  
Smh. They're playing with you people in my opinion.
The so called "left wing" democrats seem more like right centre.
I've seen this rubbish NEO-liberal (fake left wing that's actually more right centre
with a little left wing) thing
because there's something we call "new Labour"
which is modern times (within last decade or so)
Labour (major "left wing" party that I usually support)
because Labour made us go to war with the U.S.
in Iraq (war is usually a right wing driven thing....left wingers have no motive to go to war for personal gain
and most true left wingers believe war is wrong, which it is.)
Our last 2 Labour leaders have been NEO-liberals.
This current one is a proper left winger that I can really support.
(The other two.....well....they're better than the Tories but...ehh beggars can't be choosers.
They did some things right though.

)
So I do kind of believe there is some messed up stuff about
the UK and U.S. conspiring to fight in the middle east for oil.
Jeremy Corbyn the new Labour leader is like a traditional left winger
so I'm pleased we're getting the old proper Labour back!

He's demoted the fake lefties in his party who are trying to mess everything
up because they're secretly right wing or NEO-liberal (right centre with a little left wing).
When left wingers (I think left wing = liberal?) get corrupt....they become
NEO-liberal. (Neo means new in Latin.)
And NEO-liberal is like a diluted conservative.
But man....we have to wait until 2020 for Corbyn to have a chance
to get in charge and make this country better,
we only just had the general election last year.  
So yeah, your American politics are much worse
than ours but ours is still bad and has corruption.
I felt sick when I read that one of the backstabbers in
the Labour party (NEO-liberal ones)
acted innocent and said "I won't be bullied againt my vote for airstrikes"
PLEEEEASE. The backstabbers are in the pockets of the corrupt.
They talk about being "bullied" (Twitter messages lol)
when they're voting for airstrikes that kill civilians in Syria...
Smh, some people don't have morals. (Or maybe they were blackmailed?  
)
Gloryangel wrote:

Texas has it's own Pledge >.>

hahahahaha talk about brainwashed xD

"Honor the Texas flag; I pledge allegiance to thee, Texas, one state under God, one and indivisible."
No one else questions this?
Well there's another source of bias. :/
And what's with all the "climate change / global warming"
denialists?  
Were they taught in school that it was a hoax?
I'm pretty sure global warming is directly a result of
human intervention hence since the industrial revolution,
sea levels have risen so they can't use the excuse that
"the ice age was naturally caused so, this must be as well".  
Gloryangel wrote:

So the south is REALLY weird, there is this girl in my Creative writing class who lived in Virginia, and She didn't know that slavery wasn't still a thing until she was 13... and she grew up learning that the "North Cheated" and that slaves were good >.>

Wut-Duh-Heck
Slavery still in the U.S.?
Well...social class slavery definitely.
The poor's labour (manual labour mostly)
is used to feed the rich's weird gambling and obsession with money, power and control
while being quite lazy. That's pretty much slavery
especially when you factor in how the banking system works. (If no one was in debt = no economic growth....which is MESSED UP)
I don't know if the banking system works the same in the U.S.....probably at least similar.
Yeah...I'll probably NEVER use credit cards. (I'm not going to risk getting into more debt...)
It's irresponsible and just helps the unethical bankers. (I don't know if all bankers are messed up...
apparently one story suggests some are "stressed" from their bosses and do this stuff....I dunno...
Is it propaganda against banker hate....or is it partially true? Who knows.
I mean....I don't even know exactly what a banker is....I'm assuming it's not just
anyone who works in a bank....but rather a specific employee....do we ever get to see these bankers?
I dunno. Who's behind them? And then who's behind them? Government? Corporations?)
Apparently there are also "holocaust deniers".
I mean, who knows, maybe history wasn't documented without
bias and maybe it's not exactly how it was written (e.g. I don't think
WW1 and WW2 were ONLY caused by some family feud or whatever....
that story never made sense to me even as a kid so I question it....probably a rubbish excuse
for a more sinister reason)
but I wouldn't go as far as saying the holocaust was fake...
There's been too much evidence to say that.
(Not that I'm an expert on history....)
Gloryangel wrote:

Your prime minister only makes 150k pounds??????
Duh-Heck!?!?!?!
well that being said I dunno what our president makes... *google*
He makes $400,000 a year....
So your prime minister makes nothing bro....
I think if anyone in england wants to get rich they should really just come to america because apparently..... it's the place to be xD
(well, except for the parts that aren't... haha)
I wouldn't say it's nothing...
That's plenty of money.
£140,000 = about $200,000
So our prime minister only receives half of what Obama gets.
And considering bigger corruption in the U.S.
and overall a much bigger country than the UK....
Mr David Cameron seems to be doing a good job of robbing
our taxes.  
$200k for backstabbing us and letting him
and his rich friends stick their fingers into our poor's money and manual labour....
While also ensuring tax evasion of his corporate rich friends continues...robbing
the nation of its deserved economy.
He would make a good villain.  
But he isn't the only one paid such ridiculous amounts for
pretending to be helpful but actually make
things worse for most of the population
while brainwashing them (via media) into thinking
austerity is necessary to fix the deficit. (Many (but not all) politicians are paid this sort of amount too.)
They blamed Labour for causing the GLOBAL financial crash...
And guess what....people ACTUALLY believe them! (TO THIS DAY.
)
As a kid, I didn't question it...but I didn't understand politics back then
anyway. But I'm outraged that they can blame Labour for a world wide phenomenon.
Running a country isn't rocket science (for those who studied it)
so it's obvious that economic under-performance has been engineered or influenced to be like
that to benefit the few rather than everyone.
They disregard the "common good" completely.
The bankers around the world caused it because
of risky business (in a way, gambling)
and Labour had to bail them out (pay their debts)
because otherwise things would be worse. (It's essentially the UK peoples' money)
The Tories would have bailed them out too
but they would have handled things worse (with austerity from
an even earlier point in time)
so really, they're hypocrites and liars.
You know, I'm not really convinced if you want to get rich, go to the U.S.
I believed that as a kid. (I wanted to move to the U.S. when I grow up.)
But I really think that's mostly propaganda to get more people into the U.S.
(This rumour about the U.S. being a great business opportunity place...
has been around for many many decades so the immigration problem didn't exist back
then those times).
I mean....a lot of America is in at least some level of poverty so that kind of gives you a clue
that saying doesn't have that much truth in it.
At least that's what I think.
I'm undecided if I want to move countries...
I'm currently thinking between staying in the UK,
or going to either.... one of the scandinavian countries, U.S. Australia (although the skin cancer thing worries me...),
maybe a different country in a Europe like Germany, etc.
But I don't know any language beyond English.  
Gotta start to learn one one day....or I'll remain ignorant forever.  
(I admite that many European countries have big percentages
of people that know at least some English on top of their own languages...
it makes me feel so stupid.
But I'm not a language person anyway....even though I like writing stories.)
Gloryangel wrote:

okay okay, here are the US averages:
"According to the US Census Bureau persons with doctorates in the United States had an average income of roughly $81,400. The average for an advanced degree was $72,824with men averaging $90,761 and women averaging $50,756 annually."
Glory....a doctorate is very difficult to obtain...  
Isn't this statistic only regarding people that have like... a PhD?????
Most doctors don't have a PhD. Those things are INSANE.
Really specialised. Like....writing your PhD might involve writing
at least 150 pages or something....and every page has to be IMPECCABLY accurate,
error-free and professional. It's really not an easy task.
But one day I would want to write my own thesis in regards to
reversing aging and/or increase human life span by looking
at correlations, experimental studies, etc.
It won't be easy but I hope one day I'm confident enough to
write that much without ranting mindless stuff in between
the good pages.
If you meant a bachelor's degree or a master's degree (higher than bachelor's but lower than PhD)
than well....the statistic is a little meaningless since
many people can't afford to go to uni. (I mean...I can't but I'll pay off the debt one day.
But some people are not willing to risk it....and I don't blame them.
But I'm forced to go with this scam....as I'd like to call it. (There's no alternative for a science enthusiast like me.)
We still have to pay £9k = about $13k a year for most degrees here under this Tory government.)
All sciences are in the 9k category.  

Especially in top unis.

Hmm well I haven't researched about the gender inequality gap
but I'm willing to listen to both sides of the argument.
Some say the statistics are skewed and I can believe that since
a lot of men are the "breadwinners" in families so I can understand them
getting more for that to feed their families but some jobs probably require more physical
work (that involves more muscular effort for example which men biologically
have an advantage in)
but obviously if it's the exact same job and it's a single man and a single woman and they're performing
about the same, it should be the same pay.  

But I haven't researched the arguments so I can't really comment.
I don't even know if this argument is here in the UK or not.
(Probably since I never heard about it being a problem here,
I'm guessing it doesn't happen here or that if it did, it was fixed or something.)
I never think a situation is as simple as its being reported as.
Some men might pretend it's not happening (maybe for personal gain)
and some women might pretend it's happening to make some kind
of unfair movement. (You know like "we should get more women in higher positions"
while that sounds fair, it can lead to unfairness as some positions may be reserved purely
for women only because of their gender when it should be whoever is the best candidate...
lol in this corrupt society....who dares wins....so I find it irrelevant anyway
especially if it's political jobs...  
)
I mean both men and women are treated unfairly
in society (e.g. fathers generally less likely to get custody/property after divorce...
I disagree with this if it's true: I think whoever the children want to be with and
can be supported and loved by the most should get the children
(if the father is a violent psycho,
the kids should go to the mother, if the mother is a violent psycho, the kids should go to the father)
or both share them....which could be weird....ahhh don't talk to me about divorce!
Such a complicated issue. Marriage....something I hope won't ruin me.  
Seriously...so many horror stories of what it's like to be married.
Psychologists should do studies on how to avoid a messed up marriages.
If you end up with the wrong person...they might ruin your life.
Divorce rates are shockingly high.  
)
It's a gamble but oh well....I'll try not to go for the crazies!  

Gloryangel wrote:


I think the Idea of America is just beautiful... Like a place where people can be free (It's not like that now, but that's what it was supposed to be...). And I dunno, THAT'S what I stand for. A place where people are treated as people, no matter what they believe or what they look like. And a place where people get what they deserve and what they work for, (also now, obviously some people do no work, and get more than what they deserve, and others do lots of work and get nothing)

That's what I'd fight for. Not for the America as we know it now... But just freedom in general...

And I mean, America was such an interesting Idea... like could you imagine living at that time? And there is this whole new place no one knew would exist??

Gosh it's just amazing...

I don't really understand this attitude.
Maybe this is another aspect you're brainwashed into thinking
or maybe you're blinded by nostalgia (like, as a kid, you were fascinated with the American way of life
and sense of belonging you saw on TV).
But, freedom is something that has been in other countries for many decades
so I don't understand why people believe the propaganda that
America is the land of the free... / the free world.
It's as bad as other countries. (Better in some aspects, worse in some aspects.)
Most 1st world countries have about the same degree of freedom
(most of Europe, U.S., Canada, Australia, New Zealand, etc.)
but I think the American people are being misled to think
that every country outside the U.S. lacks freedom
like in North Korea. (At least, that's what I found upon brief researching.)
It's an unfair dictatorship there.
I mean, not all dictatorships are bad (I would be an EPIC dictator! Not motivated by
greed, but by the will to help people and my high level of empathy,
I could control things in a fair way and ask the people what I'm doing right/wrong  
)
but most dictators in history have been corrupt
or haven't been able to control corrupt people
in their political circle.
But seriously, freedom is like....the same.
Go to the UK, and you'll see the same amount of freedom.
It's standard. (Obviously a few policies may be different like
you American people have the NSA while we aren't really spied on that much
SO THEY SAY.

)
But yeah this "American Dream" stuff is just propaganda
from the world war times. (Or just after....when Europe was recovering
from the deaths and economic and land destruction....do you see the link?
"Come to America, my European friends, here you can get your business up again!"  
)
I'm being a bit cynical but poverty is still in countries of freedom.
(Poverty = lack of freedom to have economic stability and stable health, wellbeing,
without being discriminated again just because of your economic situation based
on where you were born, who your parents are, the opportunities available to you,
your genetics, etc.)
So it's really all a lie no matter what country you're in.
(But I think scandinavian countries are apparently pretty good with
improving living conditions.  
Probably the supposed left wing nature
of the population voting in more fair parties probably....I don't know much about this
topic but I am jealous of countries like the countries that stand up against
greed and corruption (to some extent only though)
and have good policies
like not charging for uni fees (beyond normal tax)
or at least cheap uni fees. (Like not much more than a couple of grand a year max.)
Totally agree with your opinion that the U.S. should keep
their noses out of other countries.
I mean, "helping" other countries is great but
I seriously question the U.S. government's intentions
when they "HELP" other countries by invading them, airstrikes,
supplying rebels with arms, etc.  
I think there's another motive, like I said with the oil thing.
They always seem to "help" the middle east....where there's lots of oil.  

I think Russia has lots of oil too but they won't try anything
with Russia obviously. (Unless there's a corrupt alliance between the corrupt
U.S. and corrupt Russian governments. But like I said, some conspiracy theories say that
Russia is opposing the New World Order thing....it's interesting story....but is it true?  
Maybe, maybe not.)
Gloryangel wrote:

And putin has been stealing tax money for ages... he's one suuuper shady dude... that's why he does all the propaganda stuff...

He went missing for 3 days, and when He came back, he was more popular than ever..
He probably isn't a saint. But if it's true he's opposing a greater evil,
then I'd take the lesser evil.
He comes across as cool but that's probably propaganda mostly.
I am aware that good people sometimes do messed up stuff
to fight against bad people. (Sometimes inexcusable.) This MIGHT be one of those situations.
(Or not....he could just be a bad egg...even though he talks like he's
for justice and the truth....which is clearly not 100% true due to
the "people missing" thing you've said).
But we lack so much information about governments so we can't decide for ourselves.
Putin has Edward Snowden on his side, the whistleblower.
(I THINK....according to what I've read anyway. But maybe he has no choice??  
)
So this makes me think there's some good in the Russian government
but whether there's some good in a government, doesn't really
excuse them of the bad things they may have done.
It's a complicated issue and without more evidence, it's hard to decide
who's on the peoples' side and who isn't.
(Or which evil is the lesser one.)
For all we know,
they could both be staged oppositions and actually be
"in on it" in the illusion of a battle of good vs evil
to give us hope and the illusion of choice and chance of things getting better
so we don't retaliate against corrupt governments. :/
Oh well.  
Gloryangel wrote:

1 thing-- JOKES ON YOU I DON'T DRINK SODA!
-------------- the carbonation make me cry, and it hurts my throat, and I can't burp, so it's an overall painful experience..... hahahaha
Well I didn't mean that you drink soda,
I just wanted to mention that it's terrible
and one weapon in an array of poisons the government
has willingly allowed its people to consume.
It was just an educational thing.
I always do that.
If I made a hollywood movie...I tell you...
I bet there'd be at least one moral message like
"stay in school, kids!", "didn't your parents ever tell you not to play with sharp objects?"
"Alcohol is a poison, I don't drink that garbage", etc.  
I'm used to it due to my personality, ethics,
and of course, running this forum.  
And that's really weird that you respond to it like that.
Actually it's pretty interesting.  
I'm curious why not everyone has warnings from their body
that these things are dangerous. (Aspartame, soda, etc.)
Maybe your family's genetics never responded to it before
as previous generations never touched the stuff much?
Would I feel the effects? I mean....the food/drink
in the UK isn't anywhere near as bad as in the U.S. (health wise)
but they're still pretty unhealthy. (I hope GMOs don't land on our shores!  
At the very least some labeling should be required.)
I know for sure that GMOs or at least their companies are messed up
because I've seen people PAID to spread info (maybe employees?)
on the net with lame arguments and it's like an advertisement
for one of the big GMO companies that want a monopoly in food we eat
(a company called Monsanto....really messed up if you research them).
People say the company want to eliminate natural
foods so we are dependent on their patented
seeds that can't be reused (LOOOOOOOOL)
so I totally believe the anti-GMO people over the pro-GMO people
who just sound like they advertise stuff and paste
Monsanto funded (thus biased) research papers.
There was an independent study on GMOs and
it was retracted (showed mice got cancerous tumours from it)!
Then re-released and the scientist in charge
was awarded a German whistle blower award.
That really sounds suspicious.
Apparently some Monsanto employees switch between positions
in their company and government positions in the FDA....
So yeah I'm not gonna trust these GMO guys.
I also read the higher up employees and employers don't
even have GMO food in their cafeteria! Hahaha.  
And animals don't really touch GMOs compared to organic veg.
(A counter argument is that they have been "modified" to resist
pests....I'm seriously still not convinced corn injected with some chemical
and then sprayed with a chemical....is safe....)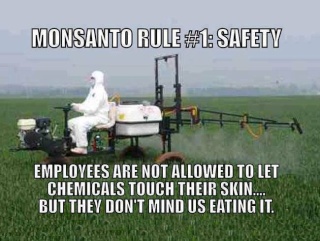 Also....similarly, margarine is toxic garbage that's actually GREY
before being coloured yellow.
And ants won't even touch it....but they will touch butter... (Not saying butter is healthy....but compared to margerine....lol)
And that stuff wasn't "modified" so I still have my suspicions.
I've seen people who promote/defend Monsanto's safety and legal ethics (patents and all that)
even on Reddit and they're so obviously biased it's crazy.
When the anti-GMO people reply with reasonable arguments and questions,
they're given many thumbs down and bad replies (circular arguments, false statements, poor logic, unnecessary
insults, "I'm a scientist and you're not" statements.... etc.  

)
Glory wrote:


But! yesterday, the State of the Union address happened, and Obama said that the american government is now making it their job to find a cure for cancer..... So if it works, that would be pretty cool....
but the conspiracy theorist inside me just sees so much stuff happening with this...
so I dunno what to think.... *shrug*

Glory....I want to believe....BUT....
Government + multi billion dollar business.... Money.
Obama just seems like a puppet to me.
Just look at this...
And it's good you've got a conspiracy theorist in you.
Not all conspiracy theorists are nutters that the media
claim. Most I find are just intelligent people with high ethics that question
what the government tell them. Quite rightly so.
Not all theories are correct but it would be wise to be
opened minded on each one in my opinion.

Also...this big organisation we have in the UK, called Cancer Research UK....
They're a charity but on the website, they mention nothing
about what they actually do with the money in terms of research.
Nothing specific at all.
And instead, employees get like £60,000 ($86,500)
......so.....these VOLUNTEERS....are getting very well paid....
and also some of the money is going towards administration costs...
Ugh....I don't trust this company.
I think it's just a scam.
And this makes me question things like with what you said about Obama
now saying he'll fight cancer....I mean...have they not said this before?
It's a pretty meaningless statement until specific details are given
like which companies are paid what to do specifically what in the laboratory.
And again....multi billion dollar business.
The government can easily be bought our with that kind of money,
not that they weren't already corrupt....lol.
Glory wrote:


Also,
"We can't refuse the Syrian refugees, because only some of them could be dangerous! It's not worth risking all those lives!"
same person: "We need to enforce gun control, because some people could be dangerous! So no one should have guns!"

....  Seriously okay....

Uh...I don't know how to respond to that. xD
Well I think that the immigration thing also has an agenda behind it.
(Don't know what it is, maybe it continues this war on terror scheme thing
and maybe getting people to be against muslims...I don't know.
But I'll be questioning both sides of the story and beyond.
I mean...look at what the immigrants in Germany did to the women
I think..... over ONE THOUSAND of them organised to do it...
YEEEEAAAH I believe the government weren't involved at all....  



It's fishy that many people were involved....I would guess it's a politically
induced stunt / event. It probably did happen, but not by chance. I think
the government or some one else corrupt did it to manipulate
us on our opinion of immigrants .....or the EU membership......or something.  
)
And I think the sentences in your quote aren't really that related.
My opinion is that the refugees should be allowed because
they're desperately getting away from war (but seriously, why choose UK, Germany, Sweden, America, etc.????
There's plenty of safer countries out there....)
I think a better solution would be to obviously stop the Syrian war,
but as an easier "for now" solution, move refugees to other countries
and regions rather than stuffing them ALL in built up 1st world countries.
If you're desperate getting away from war and you lived
in a 3rd world country....a 2nd world country isn't gonna be bad in comparison is it?
Maybe I'm being a bit selfish I don't know...
Everyone deserves to be in a 1st world country I guess
but this sounds like they're taking advantage....I dunno.
I would love for the whole world to be made of 1st world countries
but due to corruption, countries in Africa, the middle east, some European countries
and some U.S. states are in real poverty and technology and living conditions
are just not good enough. Rich countries could EASILY help other countries
but the corrupt few don't want that. Education alone will turn a 3rd world country
into a 2nd world one in relatively little time. (I guess....but I'm not an social-economic expert,
I'm just using common sense, logic and reasoning.)
But the criminal refugees should be put on trial and/or deported.
Ungrateful people like that don't deserve the hospitality they receive.  
(I hate when some politicians say "you liberals are all criminal refugee apologists"
but that's ridiculous. I ain't gonna tolerate some criminal scumbag just because
he came from a war. I mean, I'm willing to give them another chance and give them
therapy and analyse why they're acting like dogs....could be a psychological result of the war
but that's still just an excuse....but I'd still deport/take legal action against those criminals
depending on the severity of the case.)
I think no one should have guns (weapons purely invented for killing people/animals)
but obviously since many criminals have got their hands on them already....
The situation is difficult.
For all we know, getting all the guns in the country (including from criminals)
might be quite easy but the government might just not want to do it
because of their mafia / cartel / gangster friends and connection.  
That's an accusation that's a bit "out there" but I'm not surprised since
recreational drugs being kept illegal, would continue the business of
the messed up drug smuggling organisations/thugs/gangsters/mafia/cartels.
(NOT THAT I support recreational drug use....unless it's proven to be beneficial in health
and is not mistreated.....)
And finally yeah, the BBC may not be 100% unbiased (they might be pressured from
the government and press companies to follow a certain story in a certain way maybe)
but if I have to choose a news company, I'll take the
one that's LEAST biased/corrupt.
The one that's publicly funded by taxes rather private shareholders.
So yeah still take everything with a pinch of salt
but the BBC is the best out of what we've got.
I can't assess HOW biased the BBC is but I will
give them the benefit of the doubt as over the years watching
them VS other media, BBC News has been the one
most likely to not hide information / mislead, etc. (With possibly a few exceptions.)
Again, pinch of salt.  

I don't watch Sky News purely because I don't want to support
them but also I don't want to be disgusted when I see
their propaganda. I've seen even worse than them though
but still.
Newspapers like the Daily Mail and the Sun are a DISEASE when it comes to
bias.
Look at this garbage against Jeremy Corbyn and the left wing:
"blah blah Corbyn's far left policies will send the country to the dark ages."
WOW.
Capitalism and fascism (far right wing stuff like the austerity that the Tories are willfully causing despite it being unnecessary and also harmful)
are the only examples I've seen "dark ages" type discrimination
and poverty, yet these liars want to send propaganda that helping the poor
is a bad thing, check it out:
(I'm actually glad to say that the comments section THIS TIME
has had some decent comments FOR ONCE speaking out against the newspaper because
a lot of people, even initially right wingers, have seen that Corbyn is probably
the only honest and genuine politician with helpful policies and they're slowly seeing through
the lies and bias....but USUALLY the comments section is full of idiots that
promote selfish opinions consistently.)
WARNING:
I mean, a lot of bias in the media and comments sections (in general)
say stuff like "you lefties are in favour of free speech and hate censorship yet you want to censor swearing"
It's these skips in logic that infuriate me.
Me personally, you can see that I keep this forum as kid-friendly as possible.
But I am definitely FOR free speech.
As long as it doesn't offend and doesn't cause harm.
So in terms of free speech....against religion for example:
I mean I'm not religious, (I believe God exists, possibly Jesus may have as well, but I don't connect with a religion)
and I WILL criticise any and all religions OPENLY.
(Criticize politely mind you.  
)
Because I feel that religion is a choice and isn't above the law and above other beliefs.
Especially since religion in general hasn't been proven to be true
in virtually every aspect of every religion. (And because I feel religion is just a human construct
used to manipulate and control people as well as avoiding psychological harm from
thinking about what happens after you die....I really don't think God would bother with
some rumour....it would make more sense that he shows himself rather than "test faith"
because what's the point in testing faith? It's just a human idea....
We're only human and we don't know anything beyond what we observe.
Life in my opinion isn't a game of "who believes wins"
because we're all just like....ignorant children!  
We're too innocent and mindless to have the responsibility to put
faith in something that we've never seen before.)
I don't like religion but I respect people whether they're religious or not.
If they want to hear my reasoning on why religion is a lie passed on through generations,
I'd be glad to enlighten them.
But if they're persistent in not wanting to know (this is very common, especially
with religious people who are afraid to question their religion in fear of
rejection from their friends/family/religious community as well as the fear of
"if I don't believe in this religion, if the religion is true.....will I be punished for not believing?")
I mean, "not believing" in a religion....can't be a sin. That's silly.
But I think because religion is something that can brainwash people
from a young ageto believe things without question, and can bias people....it's difficult to
argue against despite all the evidence that no religion can be 100% true.
I wonder what would happen if religion instantly disappeared from peoples' minds.
What then would happen? I think new religions would just be created....
(But considering we're in somewhat more civilised, technological times,
the new religions would be at least, less ridiculous and outdated in my opinion.)
But sometimes religion is a good thing so I tolerate it for this reason as well.
Some people forgive others (like murderers of their children or for attacking them with a weapon)
in the name of Jesus and I find that admirable.
(But I'd hope they'd be like this if they were a different religion, an atheist, an agnostic, a non-religious God believer, etc. etc.)
But I wouldn't forgive someone if they have no remorse for what they've done.
I think logic must be introduced to the table to make a decent decision.
And if you forgive someone....is true forgiveness? Or is the hate
still in the back of your head? Well....we're only human.
And really...we don't have to forgive....But it's nice to, if the
circumstances are fair enough for it. (E.g. person did something bad t
you but realised they did something wrong, want to make up for it and
apologise, etc.)
Like with orientation (not going to explain what that means to kids....)
I don't like the concept of the other types of orientation
BUT I have nothing against those that do have them.
Especially preferences like that are most likely as a result
of genetics, mutations, upbringing/environment/friends, media,
prenatal testosterone/oestrogen levels, etc.
So even if an alternative orientation was a choice....
I still have nothing against people with that preference.
It doesn't affect me....unless they do something unfair to me
with that concept...  
Then I will retaliate.
But again I only hate people who are evil.
And even then....some evil comes from ignorance.
If people (yep even intelligent scholars, scientists, politicians, etc. can be ignorant in some way or another
and may even lack logic and common sense somewhere)
can be ignorant in some way and cause evil (e.g. prejudice).
We should all help each other and the few that
are messed up....they can go scam, kill each other, etc.
on another island away from good people.
But seriously....I've seen lots of good people do messed up stuff like bullying,
being harsh, etc. and worse.
So even though I don't have that much faith in humanity,
humanity can still improve.
If you've seen The Dark Knight, remember on the prison
ship, that prisoner that looked like a nasty piece of work....
he looked like he was gonna detonate the bomb and kill
the other ship with non-criminal normal innocent people...
BUT HE DIDN'T. He threw the detonator out the window
and sat back down like he was sad.
Christopher Nolan you genius....
I think some people truly can turn around.
Maybe not everyone, maybe some are so far gone...
But I think the number of people that are so far gone,
are still fairly small compared to those
that can redeem themselves in some way.

But it's so difficult these days with stupid
"gangsta" culture propagated by the media
and music industry.
Gangsta thug life stuff isn't the only cause
for criminality but it is a major one.
And the government....I suspect know this and for some reason
don't care and allow this filth to be pumped out.
I mean, sure, gangster stuff can be funny if you parody
it (like with Hom Choi acting like a tough gangster, talking slang and then suddenly doing
something posh like drinking tea with his small finger/pinky extended,
while wearing aristocrat style clothing/wig  

while
talking in a posh accent "I saaaay old bean, this tea is totally gangsta thug life".  
)
But obviously I don't agree with taking it seriously
and the behaviour and language it causes. It's just really stupid.
That's why I like making fun of it.  
Whoa....I go off at a tangent so quickly...  
BTW I only really use left and right wing because it's faster to
say "these fair left wing ideas" instead of giving specifics.
(Because I genuinely believe left wing is more fair...I don't know if there are exceptions in left wing policies
but I like left centre the best....it's not too unfair on the rich/and doesn't encourage laziness but more importantly, it
saves the lives and well-being of those less fortunate).
But obviously it's better to avoid confusion when you talk to someone about politics
by giving your reasoning on specific policies rather than general "I disagree with right wing" or "I disagree with the Republican party"
because the number of reasons.....it could be anything. And of course left vs right
might be a little shifted depending on which country you're in and what you've been told, etc.
Glory wrote:


I confessed my undying love for X

Shhh!! Don't make Oli jealous!
The poor boy.
(What? He's not going to read this....unless he for some reason uses
CTRL + F to search for his name...
I'm doomed.)
Glory wrote:


Do you think I am dumb enough to do that? (not necessarily you personally..
I hope you know this, and I'm not offended,
because I've been told this before...

Nope, I don't think you're dumb. (And anyway, I feel that most of the time, even dumb people
can become clever despite genetic disadvantages or poverty or whatever,
if they were just introduced to the right conditions, nurtured and taught well and given a chance
to explore things in academia, common sense, philosophy or whatever.

)
I mean obviously....I doubt a complete idiot could compete with a world class
scientist for example since the scientist may have read books from age 3 or whatever
and that early brain development is a huge advantage if taken care of
so has a head start.
(I actually read science books from age 5-ish but I feel some time
in my teenage hood, my intelligence/curiosity went downhill....maybe I was
depressed and thus uninspired? Dunno. :/)
But despite this, I admit that neuroplasticity (how much the brain can change shape
and learn and grow more pathways, etc.)
slows down when you're older (apparently 25 onwards)
but I DON'T WANT TO BELIEVE THIS.
And in a way, scientific news/journals that say
amazing brain plasticity has been observed in this study and that study...
well it gives me hope that the neuroplasticity/brain plasticity
can still work pretty well even when you're older. (What about Einstein, did
he not do important work when he was older than 25??)
And anyway, even if it is sadly true, maybe you can still
make the most of it and keep your brain as adaptable as possible.
(Probably by constantly learning....I would guess. And eating a healthy diet and
exercising and stuff probably.)
Anyway, it's not always dumb people that fall for propaganda.
I used to be ignorant on these things too but
just by researching, thinking critically yet also with an open mind.....
with logic, I now know more of the truth. (I don't know everything though.)
I can often tell if something's propaganda/misleading/lies
but not always. (I think of psychological tactics they could use while
watching and judging if something seems suspicious and then research.)
Also, I see cleverness in dumb people and dumbness in clever people
all the time so it's a very strange situation.
But yeah I get the smart vs dumb thing...
you can still classify someone as dumb (might not be nice, but you can)
because of certain things in their logic or knowledge
that are ridiculous...(although that may not be their fault....e.g. propaganda, poverty, lies, genetic issue, etc.)
But generally, most people have smart and dumb areas of logic/knowledge
in their complicated neural networks in their brains.
A crazy professor might be a genius but may lack common sense.
An evil genius may lack basic empathy (which can be backed up by logic....
e.g. "being nice = a more stable society" so even psychopaths sometimes can't deny this...but some still will).
A dumb school kid could go to a different school and suddenly (or maybe after a few years) become
an A/B student or something and have a promising future.

Glory wrote:


so pllleeeeeaase i still love you with a fiery passion xD )

  Fiery?
xD
tl;dr
Oliver is missing out.