This game is quite nostalgic to me since I played it even before
FusionFall.  
(right click > view image, if you want to enlarge the screenshot
.....not sure why Forumotion isn't doing it automatically)
It shut down years ago but some AR fans
managed to get it working! (Used to require logging in with a CBBC account
through a dead server but now anyone can play it and it runs.)
If you're confused, CBBC is a British kids channel.
Adventure Rock wasn't even HD back then but they managed to mod
it a bit and get full HD mode. 
It's not a multiplayer game (unless someone thinks they can mod it?
)
but it's still a pretty good game, check it out.
Its visual style is similar to CartoonNetwork's FusionFall and MiniMatch games (remember that game?
).
Gameplay:
You can download it from:
https://anthe.studio/kic/
Doesn't have any viruses but it's always good practice
to scan anything and everything you download.
Games like Superia and Gulliland seem to be very similar
to AR but in a different language and other slight design differences.
But before that, AR seems to be based on
Ketnet Kick (a Belgian game I think), which is quite different but with some similarities.
Ketnetk Kick 1 screenshot:
There's also Ketnet Kick 2.
The website above has all those games working fairly well.
An occasional crash here and there (like FF
)
but it's quite functional.
Let me know if you play and what you think about it.
Objective of the game: explore,
collect gears/cogs and pages
to unlock upgrades for Cody the floating robot companion.
You'll then be able to unlock different levels (parts of
the map like the snowboarding level, snowball fight, movie studio, etc.).
One of my favourites is Rainbow Canyon because it has
a lot of platforms to jump between.  
Kinda like FF's Goat's Junkyard map.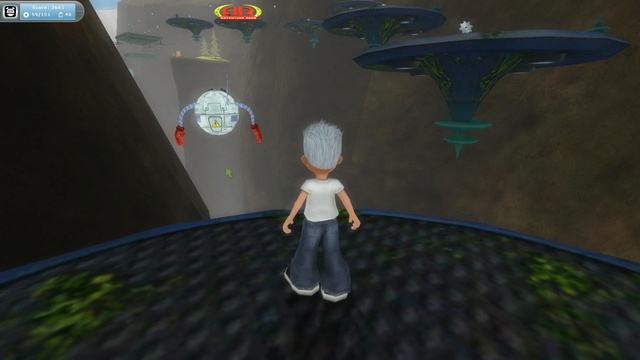 Also, FF's antagonist is Lord Fuse,
while AR's antagonists are these crocodile creatures
that try to take pages before you get them.
Both green and mean, eh?
The music in this game is also pretty cool and unique,
just like FF's.
EDIT: don't worry if the game/character creation screen
starts up in a small screen in the corner.
It will turn full screen once you actually enter into the game tutorial.
You can start the game by opening
either KICLauncher.exe or Offline.exe
(KICLauncher.exe allows you to toggle between HD and non HD.)