Oh hey Becca and Undelos, long time no....
Hey what's this about spongy egos?
I'll have you know I only look in the mirror once every hour. 
And only because people will pay me to pose for them.
Whoa mama!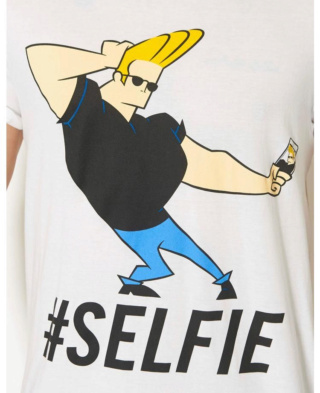 Tentegen wrote:


they're gonna hack your computer goofy

Microsoft remote registry has entered the chat.  
Tentegen wrote:


u b watchin embarrassing ## or something???

Oh my! Potty mouth! How could you Undelos! Just kidding.
Or am I?  
On a serious note, data mining is a very real issue abused by those in power (corporations and government), aluminium foil not required.
Foil doesn't even do anything to protect your head from EMFs (or brain reading waves?  
) anyway (I believe this is because it reflects it back
through your skull anyway 
Get a faraday cage, n00b!
).
Don't let anyone tell you to sacrifice your right to privacy, security, free speech, peaceful protest, living standards, etc.
Where's my freedom if I can't keep my conversations private?
Who says corrupt government or business suits get a special right to look into my personal life?  
They have no right, it's a matter of principle and protecting all human rights.  
People don't realise just how Orwellian society is becoming these days because they do it slowly so it's unnoticed
(otherwise people would revolt).
I pity the... FOOL (Aku's voice) buying Amazon Alexa and stuff,
trading convenience for Amazon and the CIA (they have relations, same with Microsoft)
to just listen to whatever you say in your household (even though they lied saying it only records when you say the phrase).
The government, CIA and corporations are very often corrupt (do you really
want me to spam proof here, it will scare the kids
MKUltra style)
so why should we hand over our data to these literal criminals in high positions?
I know, that escalated quickly
  but some people don't realise just how serious this issue is,
too often they laugh it off and go back to facebook or other stupid website made almost entirely
for extracting data from citizens. You guys and gals know whatsapp messenger is conveniently owned by facebook right?
True encryption? No backdoors? Private? Don't make me laugh, it's definitely tracking stuff. Zuckerberg is no angel.
I'm not saying we should go to Xtremes
to stop snooping (unless you're a serious whistleblower or something)
but doing at least the minimum just makes sense (like not using Windows 10).
This NSA whistleblower has a point: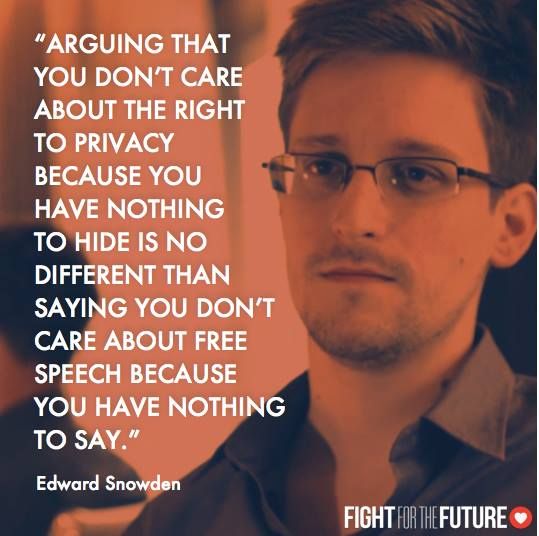 Exactly ma boy! Dictator wannabes love it when people sell their privacy for cheap.
Bedtime stories? No no, it's
essay time
:  
(only because you all deserve the truth
)
China is a dictatorship but whether you think the west is getting closer to dictatorship or (they're literally already authoritarian oligarchies)
it must be mentioned that there are plenty of deceptions and infringements on human rights even in the west.
We should not trust people in power, they're almost always corrupt these days.
For example, what's with the push for facial recognition like in China? Scary stuff.
Electric cars? They can be hacked (assassination technique, just supersayin') and monitor your movements more easily.
It doesn't even help the environment, (face palm moment) that generated electricity involved pollution and non-renewable resources lol.
Virtually all our media is owned by billionaires who push propaganda against us
(false progressivism that is actually just divisive propaganda, corporate and military propaganda, authoritarianism disguised as something benevolent, the messed up two party political system, "fact checking" websites are just trying to do 'research' for you, I wonder why
).
If you know about Nineteen Eighty Four (the book), you'll understand what I mean by they are the shady "ministry of truth" and they do lie a lot.
The propaganda machine:
There are also corporate offices with workers writing comments on the internet all day
to influence how people think across all social media, disqus comments, youtube comments, etc. The western media accuses Russian agencies of doing this stuff
but other countries do this too, I guarantee it and they easily have the means to fund it.
Remember when the corporate media told us Iraq had weapons
of mass destruction? A fabrication. They found zero but still went ahead and invaded the middle east.
All of America's recent presidents (yes even Obama and probably even Carter) have been
puppets (or at the very very most generous, did not have control of the agencies who were the real guys
in control of foreign policy and so on). But I don't think most presidents after JFK were good people ...at all.
FDR wasn't perfect, but at least the economy wasn't crazy hijacked by corporations back then (Bernie Sanders was trying to get FDR's policies back to mainstream politics).
Data mining and spying:
Monopolies like Microsoft and Apple who have closed source software with NSA backdoors (Windows 10 should be boycotted, seriously it's that bad even a MS ex-employee is with me on this).
I wish I could get used to Linux, friends.
Undelos, my phone definitely has spying capabilities no doubt, but does that mean
I should just take it? Whatever you can do to limit how much privacy is being invaded,
is worth it in the long run. It might be wise to switch to a degoogled OS like LineageOS or GrapheneOS, probably
significantly faster too due to less background processes.
Also, isn't mass surveillance against the American constitution?
They also passed a law years ago making corporations have the same rights as people which makes
corporations get away with crimes more easily (or with a pathetic fine and carry on).
They're also trying to pass the Earn It act which is just a sneaky way
for government to get rid of encryption "for your safety". LOOOL
Citizens don't worry, us government guys drone innocent countries, and underfund health/education while keeping tax evasion loopholes for the -Xtremely- wealthy,
but we'll protect you, honest! Just hand over all your conversations and photos. 
What could possibly go wrong. You call this democracy?
American big business still moving jobs to China (even worse worker conditions, sweatshops)
so Trump is a liar like the rest of these politicians (maybe Bernie Sanders was genuine, but a strong third party
should have been set up by now, how sad that 2020 is the same as 2016, a race between two puppets, Trump and Biden).
Justice system and privatised (for profit) prison system:
Poor people go to prison for posession of a cerain uh...herb (rated PG, it's just oregano bro).
(I'm not saying that thing is good, but it may have medicinal uses and it's not something I'd imprison someone over anyway,
violent criminals on the other hand....)
But what happens to greedy bankers that gamble and crash the economy, ruining people's livelihoods?
They get a big fat bail out and tax payers have to pay for it. 
Politicians
removed
protections against this kind of disasterous gambling behaviour
because they received bribes from those bankers. So they are 100% guilty of needless suffering and murder (people die from severe poverty).
America still does not have free at the point of service healthcare when the rest of the west does (the UK does, but
the current rubbish government is trying to turn it into the inferior American system, i.e. at least some degree of privatised).
Again bribery.
(by big pharma).
When you got billions and billions, you can do a lot (but they don't bother with the Batman route
).
This stuff is absolutely real.
Some people are too afraid or too sedated (with fortnight, or netflix and chill or whatever the cool kids these days are doing!)
to stop letting powerful people step all over their rights.
The bare minimum would be a good idea.
If you gave Trump or Obama your email password.... Poof, your security and privacy are both gone
(at least in terms of everything in the account).
Most email providers also spy on your messages by the way.
But that doesn't mean we should give up because we're already on the road to an authoritarian nightmare.
I think they're trying to push "super fast" 5G so they can make tracking even easier (they can use the radiation waves
to build 3D models of the environment efficiently).
So even if all that radiation was safe (unlikely) there's an added danger
of spying on a whole new level of scary.
Do not trust silicon valley and other types of industry up to no good.
Google's slogan used to be "don't be evil". 
Can't make this up.
I think they use captcha (yes, captchas!) AI to program military drones. Hmm.