Statistics
We have 947 registered users
The newest registered user is Photastic

Our users have posted a total of 95885 messages in 5507 subjects

Looking for something?
Click to go to the Forum
Well, FusionFall is currently gone....
Its been almost 2 years since the game we all came to love was shut down. Once an online community is created and is allowed to grow a life of its own, many become pulled in and engaged to the vast virtual world that they love.
However, when an MMO dies....it really feels as though a piece of you dies with it.
I know alot of us are trying to pick up the pieces that our lost community has left us with. A few of us have been trying to find solutions to help us all stay together. Some of us made petitions, others tried to remake the game, a few even made Minecraft servers dedicated to the original game.

Here at Xtreme, we have attempted to to try to stay together using just the simplest of methods, finding each other in new games we play.

----

Here's what

YOU

can do:

The following 3 games are what some of us have gravitated to the most. If you used to play FusionFall, It would mean alot to us and the community as a whole if you could post your username and info of any

new

MMO you play.


We no longer have FusionFall, but at least we can remain a FusionFall community that plays other games.

Find others in game by posting your username in the appropriate category.



-----

We may not have the game that you play but that's okay!
You may have a thread about the one you play in "Other Games". If your game receives enough members saying that they play, it will be added as it's own category.


Who is online?
In total there are 7 users online :: 0 Registered, 0 Hidden and 7 Guests :: 2 Bots

None

Most users ever online was 116 on Fri Mar 01, 2013 2:54 pm

Happy Birthday X!

Fri Nov 27, 2015 11:29 am by Ace Cometshark
Well I was waiting for Oliver to do this, but since he didn't yet. Happy Birthday X! He's even older guys! Hope you enjoy your cake and stay happy!


Comments: 3
FusionFall: Legacy Demo Trailer

Thu Sep 03, 2015 2:08 am by Oliver Zombieweasel
We've all been waiting... for the chance to play, not really a trailer. BUT they brought out a trailer anyway AND said that a demo will be out sometime this month.




Comments: 21
April Fool's!

Wed Apr 01, 2015 12:51 pm by Oliver Zombieweasel
Yep! It is April Fool's Day over here! This year, I decided to go with something similar to what happened on Toonbook last year; by taking over Xtreme!
Don't worry! This is only for today.

Or until Undelos changes it back and ruins my fun...


I didn't have much time to plan, so I just made a cheap logo and I couldn't find that glob-awful background I made all those years ago, …

[ Full reading ]
Comments: 11
Xtreme's new Groups Section!

Sat May 02, 2015 9:19 am by Oliver Zombieweasel
In preparation for FusionFall: Legacy, I have created a new section, "Groups". Want to advertise your new group or feel like joining one? Then check there! Doesn't matter whether it's something as big as the 7 Legends or something small like up to 4 people tackling Fusion Buttercup. Although 'General Discussions' is probably more likely to house the latter still. So wouldn't hurt to check there …

[ Full reading ]
Comments: 5
FusionFall Legacy Now Playable! (April Fools)

Thu Apr 02, 2015 6:39 am by Oliver Zombieweasel
Yep!

You can play the demo here!



April Fools!




Comments: 9
It's CHRISTMAS! (2014)

Thu Dec 25, 2014 2:30 pm by Oliver Zombieweasel
Well. Here, anyway. For X, Hom and I. But merry Christmas everyone!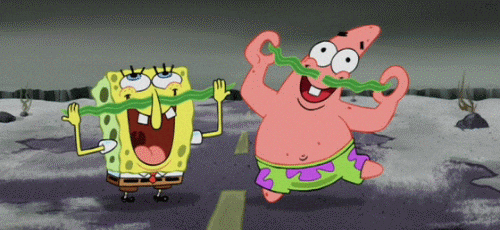 Comments: 9
Happy New Year!

Thu Jan 01, 2015 11:41 am by Oliver Zombieweasel
2015 is here!



And yes, I uploaded that background.

Comments: 14
(Teen) Titans

Wed Dec 10, 2014 1:06 pm by Undead Brad
So after just hearing the amazing news, I have now learned that the channel TNT will be developing a (Teen) Titans show with Nightwing in the lead 
Akiva Goldsman is executive producing the show while Marc Haimes will serve as co-executive producer.
Warner Bros, under their Warner Horizon Television branch, will of COURSE
produce …[/img(10px,10px):09d5]

[ Full reading ]
Comments: 4
Happy Late Birthday, X!

Fri Nov 28, 2014 9:53 pm by Oliver Zombieweasel
Why is this in the Announcement section?

BECAUSE YESTERDAY 19 YEARS AGO MARKED THE DAY THE GREAT AND POWERFUL XLR8147 FIRST WALKED (or crawled) THIS EARTH!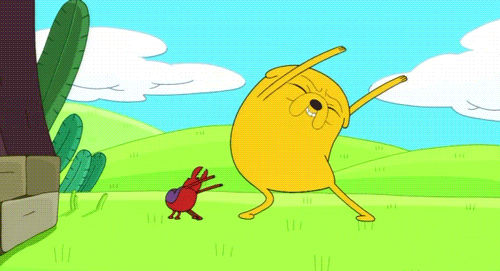 P.S. Sorry I'm late. It's so quiet …

[ Full reading ]
Comments: 2
Social bookmarking
For 13 years of age and up.

We have our own skype group.

It is only for those that are in the +13 Confidential group.



Bookmark and share the address of Xtreme FusionFall Forum on your social bookmarking website