This is a service I used to have on Fusion Fall Central. Heres how it works:
If you want to go on a certain mission to grind (Say Fusion Number 4) or if you want me to grind you a certain type of crate from a Fusion Monster (Say 10 gold Fusion Fly Crates) I will do it. You pay me for crates or grinding services. Depending on the certain type of crate you want and how many you want expect payment in 1-2 days or even sooner

If you want to come personally on a mission you can't go on yourself heres the missions I do:
Fusion Number 4
Fusion Coop in Green Maw (There are boss Cepalpods in there higher chance of getting B Ace)
Fusion Mandy (Frogs in there drop Carbine)
Fusion Hominid
Fuse
Alright guys thats all you need to know. Tell me if you want to buy some crates or come with me personally and we will get started.
Waiting List:
_________________
IGNs: Officer Second (35) La Titan (36)
My Store
and
Series
Mission Checklist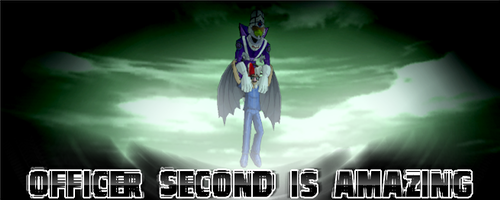 Spoiler: