Banned (See Profile For Reason)



jeniferj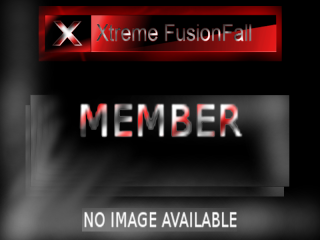 Level : 0
Posts : 20
Join date : 2013-04-11


Subject: How To Be Protected From Viruses ? Sat Apr 20, 2013 8:34 pm

---

I sometimes think of different viruses which
create hazard to handle files. I know about adware, malware, spyware,
and few viruses but can't tackle them.


I have installed free anti-virus but it generally don't help me to
protect my files. So any suggestions of using free anti-virus
(anti-malware tool) ?
Hokage and Grinder




Dre


FusionFall Name : AquaLeetAntiBody
Level : 36


Posts : 1145
Join date : 2012-10-20
Age : 17
FF Location : in da trap


Subject: Re: How To Be Protected From Viruses ? Sat Apr 20, 2013 8:52 pm

---

Well it's Tricky See let's say you download wpe pro or cheat engine those come with different softwares that "fight" they really are putting viruses on there so I recommend Microsoft security essentials it's trustworthy:D

_________________

DCUO

IGN-SleepyHart

YouTube-Dr.Dre428

Twitter-DreBeats82

Skype:DMatrix360

PSN:DMatrix360
The Target



°«©РwŃź0Ŕ®»™


FusionFall Name : Ultimate Annihalation
Level : 666


Posts : 5660
Join date : 2012-10-02
Age : 19
FF Location : /dev/null


Subject: Re: How To Be Protected From Viruses ? Sat Apr 20, 2013 11:10 pm

---

Norton is very good.So is mcafee.But the choice is yours.

_________________

Its hard to dream once you're deep inside of one ...

Spoiler:
Tech Support & MOD



Oliver Zombieweasel


FusionFall Name : Oliver Zombieweasel
Level : 36


Posts : 13328
Join date : 2011-11-20
Age : 21
FF Location : New Los Angeles


Subject: Re: How To Be Protected From Viruses ? Sun Apr 21, 2013 1:35 am

---

I use SUPERAntiSpyware. Pretty good.

_________________

Anyway, cya!

~Oliver Zombieweasel

FusionFall Hints n Tips

Wii Friend Code: 1464-3969-84303DS Friend Code: 1177 - 8243 - 0291Discord: Oli Zombieweasel
RETIRED Administrator



XLR8 147


FusionFall Name : XLR8 147 + IRON 147
Level : 36


Posts : 5922
Join date : 2010-08-22
Age : 21
FF Location : Sector V [Future :D]


Subject: Re: How To Be Protected From Viruses ? Sun Apr 21, 2013 2:27 am

---

°«©DMatrix360»™ wrote:

Well it's Tricky See let's say you download wpe pro or cheat engine those come with different softwares that "fight" they really are putting viruses on there so I recommend Microsoft security essentials it's trustworthy:D


What are you talking about, DMatrix360?
What do you mean cheat engine and wpe pro 'fight' ??? (Software programmes for packet editing aren't warriors. )

Anyway, Microsoft Security Essentials is safe if you get it directly from the Microsoft website.
But I have little experience with the programme itself and do not know how good it is.

I use Malwarebytes (should only be obtained from the real official Malewarebytes website)
and I think it's very good. I can't say ANY anti-malware software
is perfect or good enough but I'd say Malwarebytes is pretty good at detecting
maleware, even mild or suspicious ones. (However full scans can take a long time depending on your
computer and the size of and how many files you have on your computer.)

Malwarebytes is an anti-MALWARE software.
However an anti-VIRUS software is ALSO required to ensure your
computer is not compromised by viruses, trojans, rootkits, worms, spyware and malware.

Virus Total is an online virus scanner but only allows 1 file scan
at a time and its maximum file size must be 64mb. (You should use Virus Total, your anti-virus software AND
your anti-malware software to scan individual downloads.)

Any of the generic anitivirus software like Norton, AVG, Mcafee, AVAST!, Kaspersky,
ESET NOD32, etc. should be fine. (You should also use an antivirus software like Malwarebytes though.)

With these precautions you should be safe from viruses to a reasonable extent.
However, even the safest of users with the highest security, can get a virus
possibly. (Though less likely if you have better precautions.)

Hope that helps. Remember to do full scans from your anti-virus and anti-malware
software once in a while to ensure you have a clean system.
Also, scan downloads to make sure they're not infected. (May not be detected 100% of the time so
you still have to be careful and do periodic scans.)

I'd say scan as often as possible but this may not be convenient.
(Maybe scan every 1-7 days.)
And definitely do a scan when you don't need
your computer to be super fast for games and 3D modelling, etc.
If you're just typing or browsing, it may be a good idea to just let a scan run since it
won't slow down your computer much if you're just doing simple, non intensive tasks.

MyWOT and Mcafee site advisor can both help to determine what websites are safe.
However, even if you check both, there can still be inaccuracies since
some votes are determined by regular users so it may not be reliable but better than nothing, you have
to make sensible judgements. On both site advisors, they display red for bad sites,
yellow for potential bad sites (still not to be trusted, yellow is almost exactly as bad as red)
and green for safe sites. (Still caution should be taken, nothing is 100% accurate.)



EDIT: also watch out for FAKE anti-virus software!
If you get a random pop-up from an anti-virus software that you KNOW
you have NOT installed, then do NOT trust it.
If that happens to you, you should restart your computer in safe mode with
networking (to allow an internet connection for Malwarebytes to update its database)
and then start a Malwarebytes full scan to remove them.
Then after you click to have infected files removed, restart your computer
(it should ask you to restart but if it doesn't, do it just in case.)

You may also want to check your start up programmes once in a while
to check if any viruses come up at start up and also to prevent too many
programmes slowing down your computer switching on.

A good working firewall should be active all the time as well.
(Some anti-virus software programmes come with their own firewall but there should
also be a firewall on your system by default. You can only enable one I think,
to prevent conflicts but I'm not sure.)
And as always, if something is suspicious on your computer, do a scan.

_________________

"Sometimes you gotta run before you can walk." - Tony Stark, Iron Man.

Spoiler:
The Target



°«©РwŃź0Ŕ®»™


FusionFall Name : Ultimate Annihalation
Level : 666


Posts : 5660
Join date : 2012-10-02
Age : 19
FF Location : /dev/null


Subject: Re: How To Be Protected From Viruses ? Sun Apr 21, 2013 3:31 am

---

No no wait i think thats x longest post yet

_________________

Its hard to dream once you're deep inside of one ...

Spoiler:
Sponsored content

Subject: Re: How To Be Protected From Viruses ?

---