Rational, accurate and straight to the point answers???
SHAME.
*Sees no unnecessarily long-winded extensive and hyper-specific, jargon infested answer*
Time for me to step in...
  Tech support is a term for a servant/assistant (either payed or in this case, not payed
)
who assists people, usually customers in the context of an organisation and are mainly involved
with (but not limited to) computers and range to other electronic or mechanical technologies such as mobile phones and appliances, internet broadband, appliance/digital product maintenance and installation, etc.
A technically savvy assistant answers a customer's (for example) information requests
and assist in a specific task to fix a problem or improve a situation.
And in the case of this forum (yes I just wasted your time with
the above made-up definition which has no place here
 )
it is one of a number of users selected to help technically troubled users (particularly newer users)
with the forum and/or a game (e.g. FusionFall itself) and can extend to computer problems if that's what
is affecting your game or forum experience. (E.g. browser, plugin, software, virus problems, etc.)
Really it's just a good Samaritan (actually everyone should help if they can and are reliable knowledge-wise)
with a badge.
Why the badge? So new members can point and say "he/she can help me!"
And to add variety to the ranks here....
And to stop lots of people from asking to be MODs...
And for an excuse to use green coloured names...
And because it looks cool...
And because it kinda allows a new member to narrow down who they could ask;
even though, really, the best way to ask for help is to make a whole new thread open to all members.
And it's not like a new member would know how to PM before knowing how to make a new thread.
I could be wrong though, everyone is different.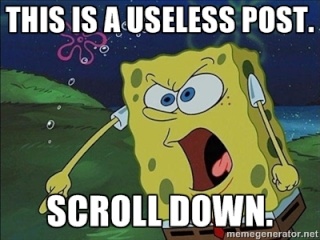 EDIT: Didn't see Rock's definition...
He beat me to the long-winded answer.