.......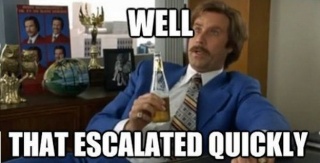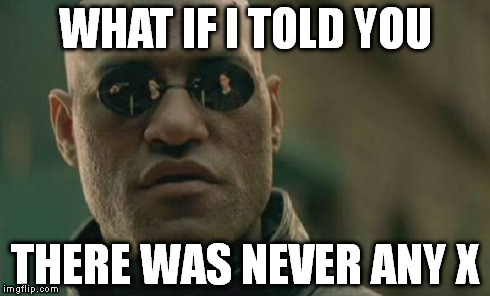 What a cold world that would be.
What if there was this girl that was here all along,
hidden away behind an identity as the male admin,
to manifest a sick twisted 5 year running (or something)
internet wide live fanfic fantasy....
Yeah I think that's enough internet for one day.

And not enough studying.
Lol Grumpy, you've got an interesting way of deducing things.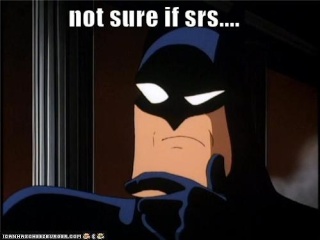 But...I'm pretty good at analysing.
Time for some boss analytical skills...
*Warning, long post incoming...*
1. The role-playing style of post has existed long before Xtreme was launched.
I didn't rip off the idea from Armorspark, more like he inspired me
to use that format as it seemed to work pretty well. And I'm semi-lazy.
You think fanfics are your ally? You merely adopted the fanfic...
I was born in it....molded by it...
But then I just modified it; added asterisks for actions, brackets for other details and
images were the big step up.
2. Since when was I heartless to Bella?
You do know she's around the same age as me so I kinda assume
people of such an age would be mature enough to understand
my comments aren't serious. And anyway, everyone was joking around like that.
Lol like when Oli posts a gif of that Avatar: Last Airbender water girl being angry and coming with a water wave behind her to indicate
Bella is coming.
3. I don't interfere with people's privacy hence why I only
check someone's IP if I genuinely believe there may be a security risk, e.g.
a recurring (BAD) troll or if someone claims to be someone else and is requesting
a new password to access their apparently compromised/password forgotten account.
I've only had to check very rarely, if there's a need for it, I'll be alerted by e-mail to investigate.
4. Oh come on, I'm not the prejudice type.
Besides, a stereotypical girl doesn't exist as there are too many stereotypes
to claim to an entire gender.
Some stereotypes are like girls like pink, others say they like yellow.
Some are shy, some say they are flirty.
See what I mean? Pfft...Me? Using stereotypes....
Disappointed, Grumpy.
5. Armorspark and Bella get along well.
I dunno, 1/365.25 chance of having the 1st of January as your real bday.
6. From what I gather, she was either joking or wanted some form of attention. (Not in a bad way.
Not like some types of attention seekers I've seen, this is different. This was less annoying.
Although a little uncomfortable.
For me.
)
7. I'm not random.
I'm spontaneous.
(But strangely not always impulsive...like I'm half asleep sometimes.
)
8. If you mean 7L, I gave Bella recording settings and advice.
Can't remember if it was Bandicam, Fraps or Hypercam 2.
We don't film exactly the same, I have way more camera tricks up my sleeve.
And she wouldn't remember that stuff now, it was brief as she only provided a small amount of footage,
well relatively small...
9. I don't choose the triangle...
the triangle chooses me.
(Pretty sure it was a joke unless Armorspark meant some of that stuff.)
10. Don't remember anything about Bella considering herself a female version of me.
And I wouldn't roll like that anyway, it's too messed up.
Unless Grumpy thinks about female versions of himself...
(Jk.)
11. Lol.
12. You were bored, weren't you, Grumpy?
13. Sorry I can't find a way to spark things up around here...
I mean I could if I had all the time in the world but I got studying
to do. I can't take chances, get let myself turn lazy and passive.
I have to increase my chances of success as much as possible.
I'm not good at maximising my chances but doing 3D work,
making part 5 of the 7L, drawing, making thread stories, making Unity demos,
video editing, etc. would just make everything 10x worse.
Besides, lots of people are in my position in which they can't waste time
doing non-academic stuff. It's all or nothing, no in between,
you either go the full mile or stop a few metres.
It's what Batman would have done.
14. I should have done an assignment right now but ehh I'll sacrifice some sleep
just to entertain you people.
But yeah I totally understand if someone doesn't come on here often.
Academics come before leisure.
Oh and another point I forgot,
probably 80% + of members haven't revisited in the last 2 or 3 years
LET ALONE in the past year since FusionFall shut down.
She's not exactly the only one not coming online any more.
Most of us are barely on but still, I won't shut down Xtreme
because it's better for it to have archive purposes than to just
disappear like nothing happened for 5 years or however long
Xtreme has been online for.
And you never know, maybe when we're all done with
school/college/university/difficult parts of work or whatever it may be
that's holding us back, maybe then more of us will come back
and relive the old days.
Especially considering FusionFall Legacy's efforts.

And Grumpy, I haven't forgotten how you and Hom
kinda stabbed me in the back in Xat.
You tried to trick me and Hom revealed personal information.
Thought I knew you guys.
.....But whatever.