So I started using Paint Tool Sai recently instead of Gimp (except for adding text. Sai doesn't have a text tool so I use Gimp for that still.
 ). A few artist friends recommended it so I decided to try it out and made the following: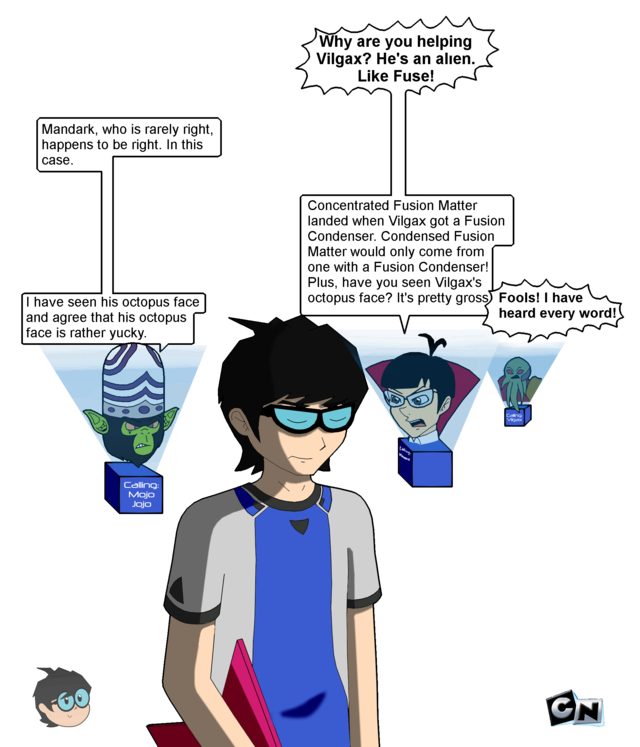 It's based on what was possibly my favourite mission, one I'm sure some of you would remember,
Bet on Ben
, I think part 3, where Vilgax had you go into the Skypad Space Port IZ to collect stuff while Mandark and Mojo insult him and argue over the NanoComm.

The lineart was done by Gimp still but the colouring, etc. was done in Sai. I'm still learning the basics so feedback would be appreciated.

_________________
Anyway, cya!

~Oliver Zombieweasel

FusionFall Hints n Tips
Wii Friend Code: 1464-3969-8430
3DS Friend Code: 1177 - 8243 - 0291Discord: Oli Zombieweasel