OTAKU NEWS
What's an Otaku?
An Otaku is a Japanese term used to refer to people with obsessive interests, particularly anime, manga or video games.
Wanna help out, interested in joining, or your just an Otaku like me and want to be more known as one? Then
click here.
missed the last issue and want to read it?
Then click here!
HAPPY BIRTHDAY TO ME!!! '-'
This may not be news news, but yep, it's my birthday, so far today's been good XP
So here's a picture of my favorite playable character of all time in Pokémon:
Psycho-Pass series
No I didn't place this article in the wrong section, cuz it's not a review, but a new series! Upcoming NoitaminA series, Psycho Pass, has been confirmed to run a full two cours this upcoming fall season. With characters designed by…wait for it… Akira Amano!!! (Katekyo Hitman Reborn!), the scenario penned by Urobuchi Gen (Fate/Zero) and Production I.G on the job, there's a fair amount of hype swirling around this one. First episode comes out on October 11 (please don't be mistaken that it'll be released for an English Dubbed at the said date, I only placed this here because I have a feeling that someone will). Also as far as what it's about, well I'm too lazy to type it out '-'.
Oda exhibit
Sorry but I'm trying to cram as much stuff I found this week into this issue as I can and since I found plenty there might be some shorter stuff to read, unless you don't really want to read too much. So anyway Oda's One Piece Exhibition is heading to Osaka (yea, it is in Japan) and yea, a bunch of great works of art from Oda and yea it's pretty freaking cool. '-'
Stuff on the Wii U
So just some quick stuff about the Wii U if you don't already know it, North American launch date will be November 18th, European launch date is in November 30th. And one last thing, it's going to be released in Japan on December 8th, but of course their version is actually on cheaper price, just because they can I guess, but never the less first time something this cool isn't in Japan first XD.
AMV section
AMV= Anime music video
Let me point out for a second how much the music fits the Anime SOOOO MUCH!!! Ok that's it. '-' now for the next set of AMVs '-'.
video submitted in by Nova dragon
Just for the music
Click hereand start listening!
Something else and here's one more!
Review corner
Pokemon Season 1, Episode 1: Pokémon, I Choose You!-
Ash, an adventurous 10-year-old kid, starts his Pokemon journey at the day of his birth in the morning. Ash had seen an advertisement on his T.V. about Professor Oak giving out 3 Pokemon as Kanto's Starters Bulbasaur, Charmandar, and Squirtle, the night before. After watching it that night and falling asleep, Ash dreamt about the Pokemon he would choose and by he threw his clock, while still dreaming, thinking he was calling a Pokemon. On the morning of his birthday, he wakes up late since his clock was broken, and his mother wakes him up. Ash lashes out and throws a ball his mother, but she catches it easily.
Spoiler:
This episode deserves a 4/5 for the simple events and the somehow weak start and how fat Pikachu was while he's not even a quarter of Ash's weight. Not to mention how he didn't wake up with the loud voice of his clock breaking. I think this episode was a good one but it could've been better if some more details were added such as the Pokemon's evolution line.
review by Loxa, and side note!!: Oh the nostalgia!
Character spotlight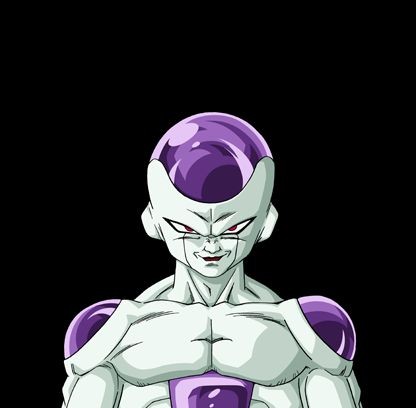 Name: Frieza
Synopsis: Frieza (フリーザ) is one of the most significant villains in the Dragon Ball manga and the Dragon Ball Z anime. He also makes appearances in several Dragon Ball Z movies, as well as Dragon Ball GT episodes. Frieza is a galactic emperor of an unnamed race who runs the Planet trade organization and is feared for his ruthlessness and power.
Submitted in by Nova Dragon.
And there's room for the spotlight…
Other images:
Spoiler:
Name: Mephisto Bart Kucabara (Full name: Mephisto Barto Dertov Reffertlark Kucabara)
Race: Half Demon and half Angel
Universe: Defense Devil
Description:
Spoiler:
Powers:
Spoiler:
Battle section
CONGRATULATIONS!!! DON PATCH for winning last issue!!
Okay, since a poll can't be added, just post below, who you think will win in a fight! And on the next issue we'll reveal who won!
This issue we're going to have teams of two!
Team1:
Gohan ss2 (Dragon ball) and Bichura (Defense Devil)
Spoiler:
VS.
Team2:
The Fourth Raikage (Naruto) and Xix (Cavalier of the Abyss)
Spoiler:
Off topic stuff
Chaos '-'
So some of you may know I've used Chaos '-' as hello or welcome back for quite a while, so I might as well tell you all the reference.
remember read from right to left '-'.
and for some reason photobucket is being stupid....had to resort to tinypic...
Before we close off this issue....
Spoiler:
And…
Spoiler:
Why not try and join
Otaku hideout
? XD It's free, you get to use some of these banners (our version of giving out free t-shirts XD), you get to nerd out about Otaku stuff and you get just a bit more Awesome!(☞゚ヮ゚)☞
Thanks for reading ^_^